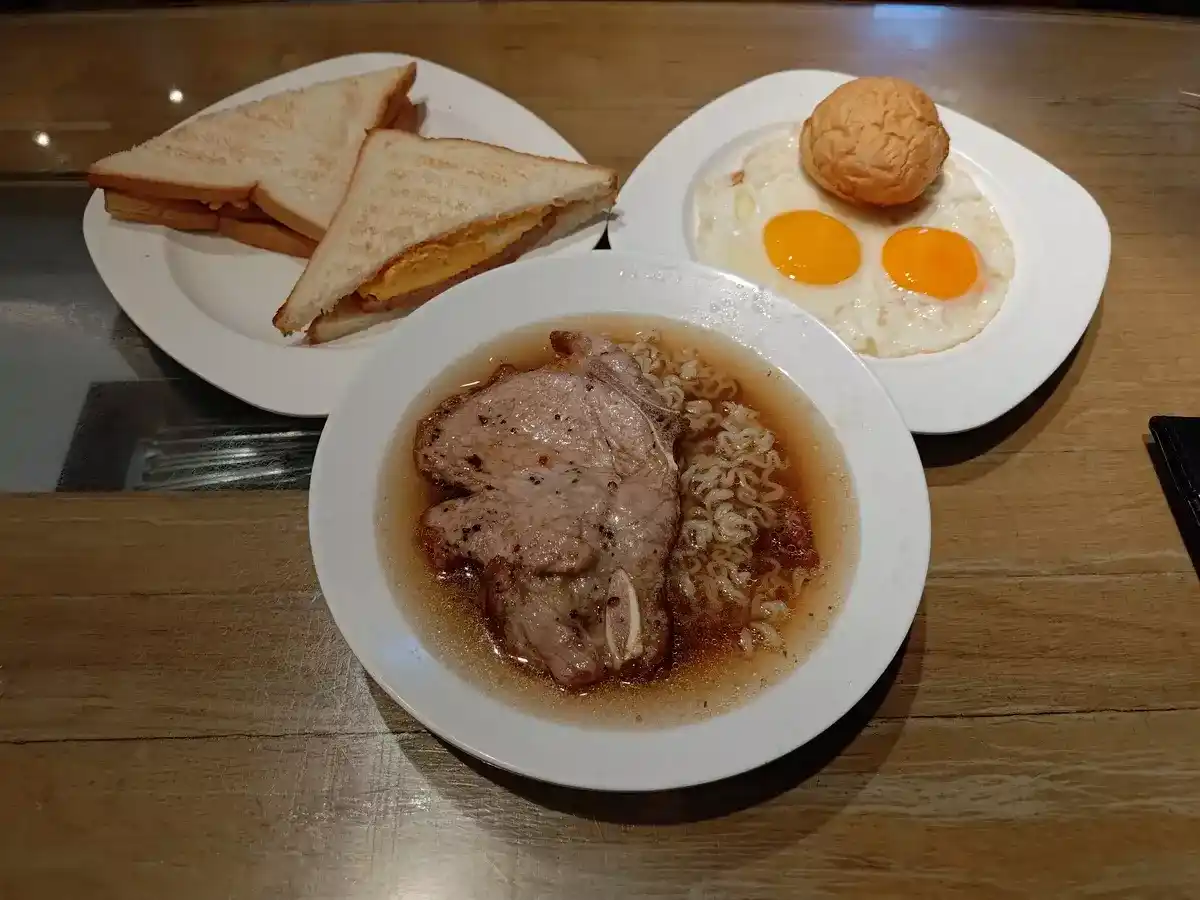 Tsui Wah Restaurant
is a well known cha chaan teng with many stores located throughout Hong Kong. Decent.
Regular Meal Set
The regular meal set at Tsui Wah Restaurant comes a plate of instant noodles with pork chop, a plate with sunny side eggs and crispy bun, and a choice of drinks.

The pork chop is moist and meaty with decent flavours. The instant noodles is springy and its soup is the usual savoury tasting instant noodles soup. The fried egg has runny yolk and slightly crispy whites. The bun is crispy with a spread of butter.

If you are unsure of what to order, the regular meal set is a decent choice to get started with.
Scrambled Egg & Luncheon Meat Sandwich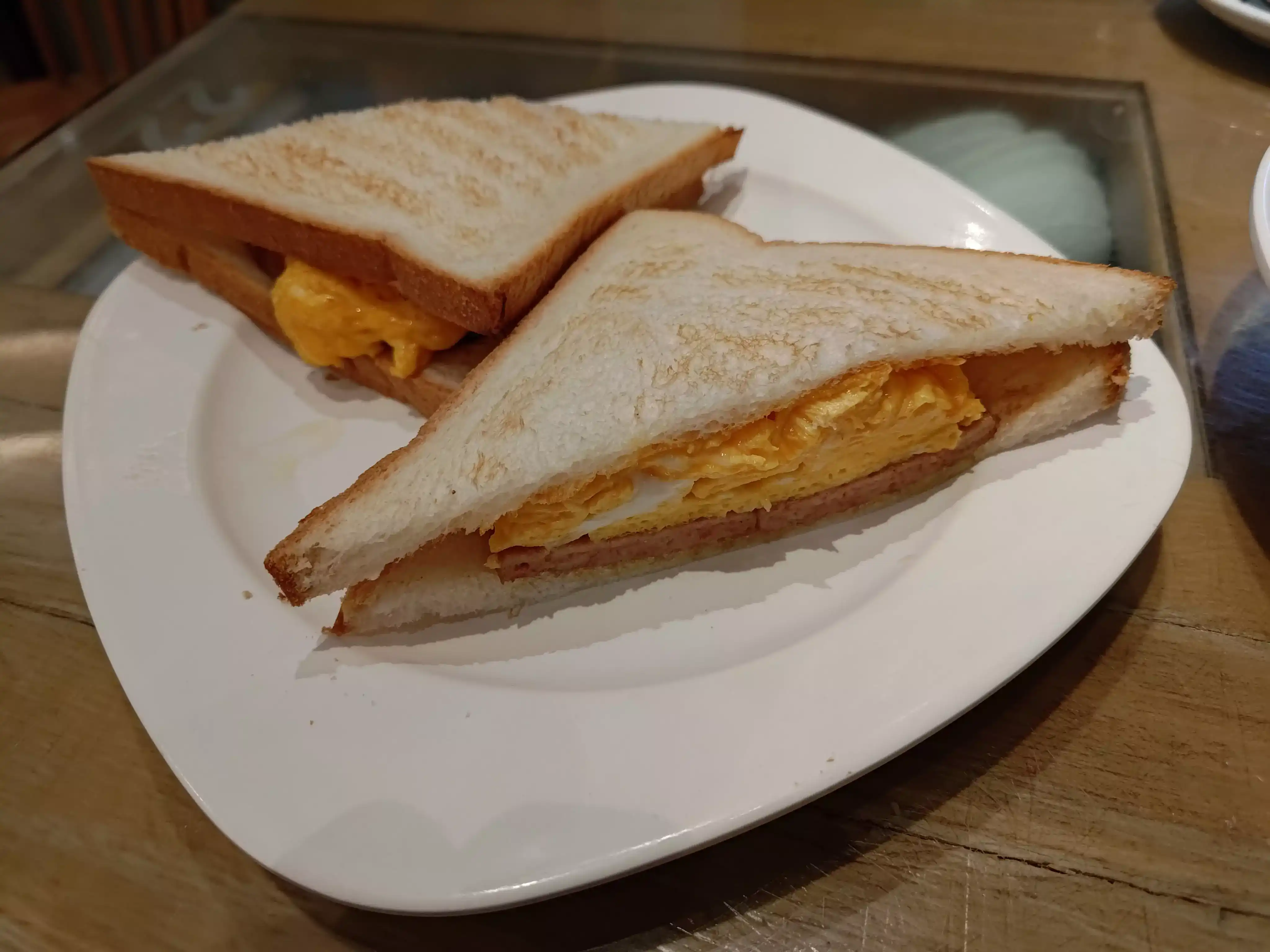 This sandwich has 2 slices of toasted bread sandwiching a thick slice of luncheon meat and smooth scrambled egg. It is nice. I like it.
It costs $109.00 HKD in direct product costs to create this post, done over 1 anonymous visit. All expenses involved in this post are fully paid for by the.fat.guide.
Over here at the.fat.guide, we believe that content should be free. However it takes real money to create content. The expenses incurred in creating this content should ideally be paid for by third party services like advertising and affiliate links, etc and not be borne by you, me or the featured merchant. Please help us to recover our costs involved in the creation of this content by using our affiliate links and advertisers.

If you wish to show direct support, you can buy us a meal or two.
Disclaimer. As unique individuals, we have our own personal preferences and likings. Your experiences and perspectives may vary from mine.
| | | | | | | |
LOCATIONS
Tsui Wah Restaurant
Shop 1-3, G/F
1-5 Sugar Street
Shop 101, 1/F
Fu Tung Plaza