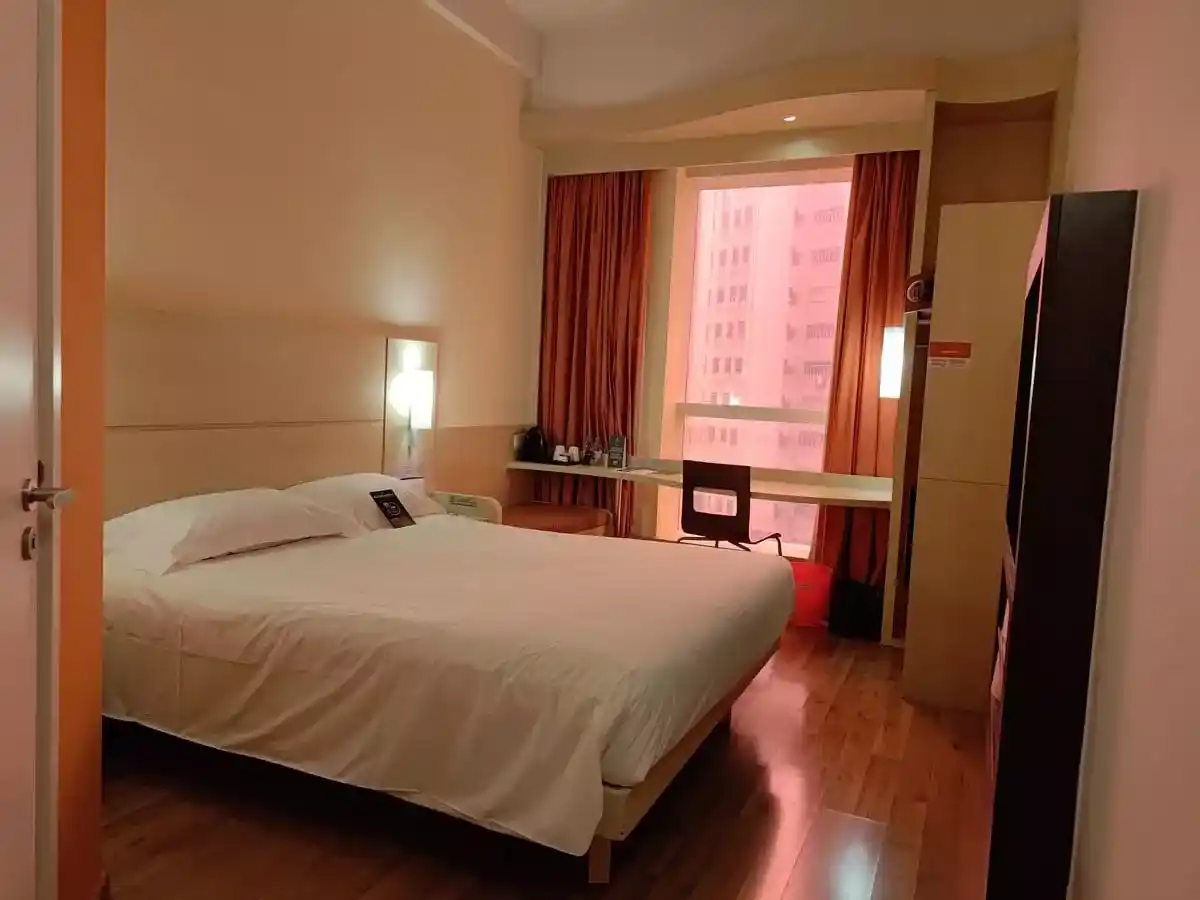 ibis Hong Kong Central & Sheung Wan
is a no-frills hotel located about 10 mins walk from Sheung Wan MTR. Decent.
| | | | | | | |
Check-in, Please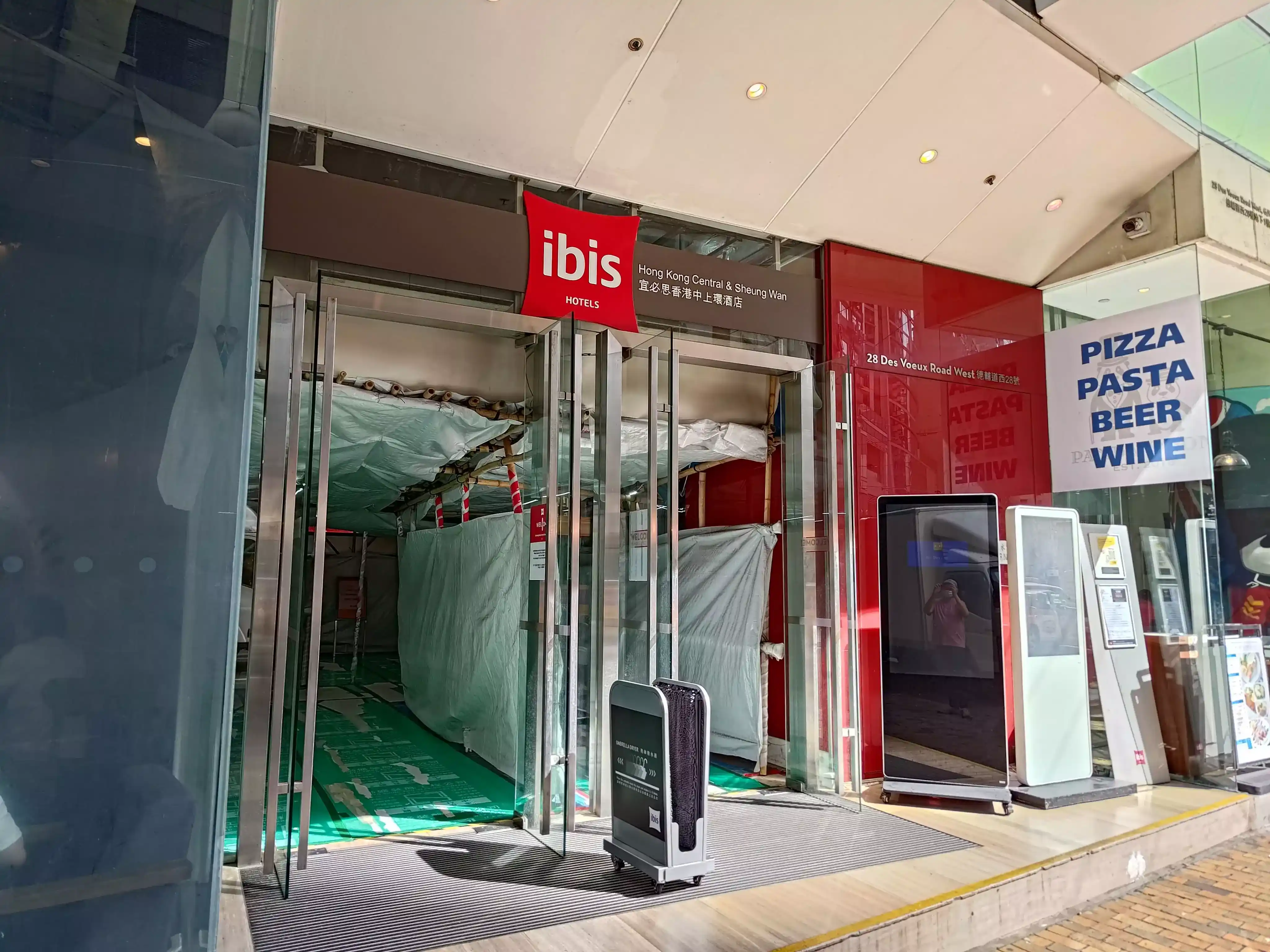 ibis Hong Kong Central & Sheung Wan is a no-frills hotel located about 10 mins walk from Sheung Wan MTR. During my stay, the ground floor is undergoing some renovation works. The hotel lobby is located on 5/F.
Lobby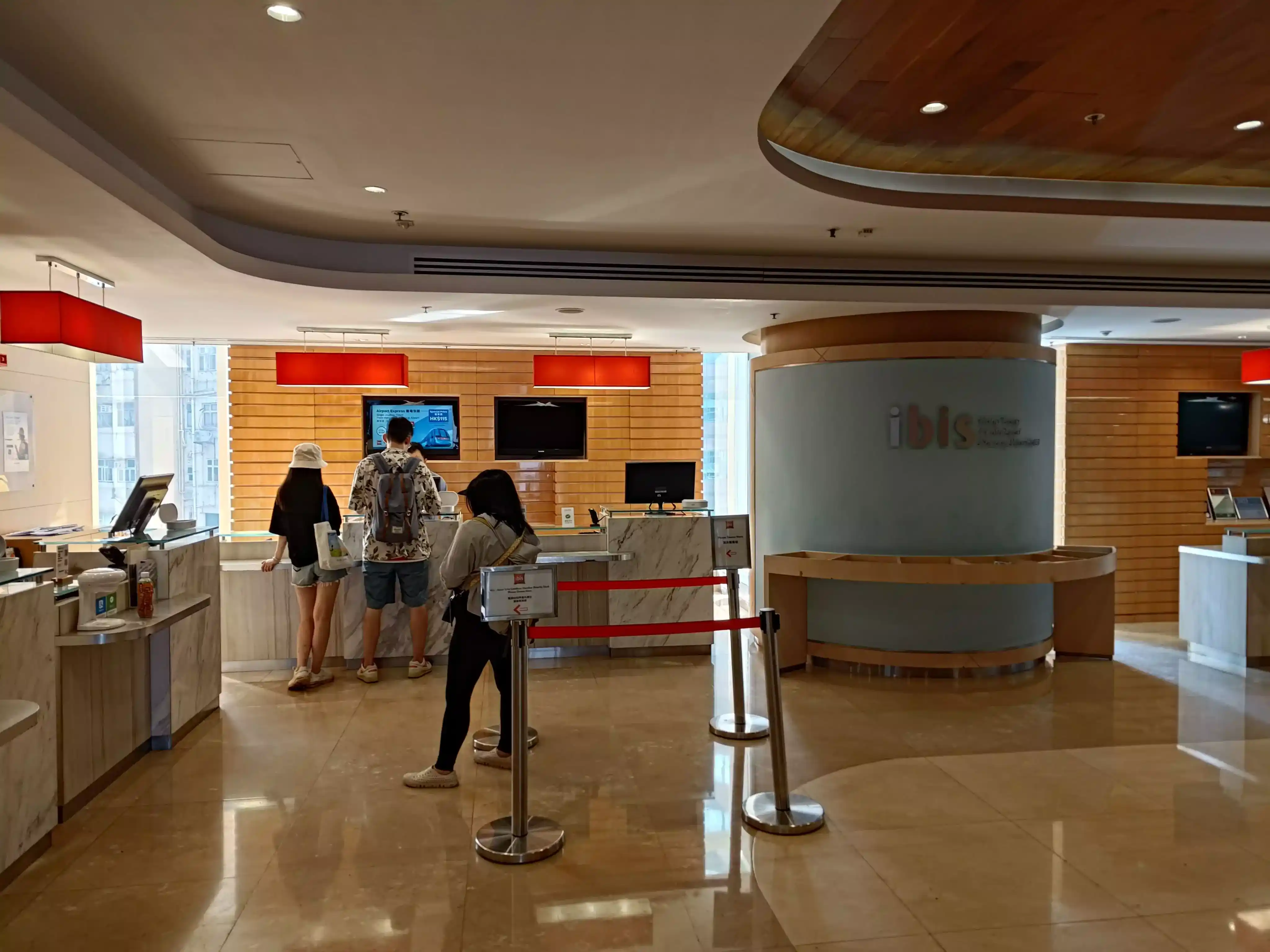 Once you step out of the lift on 5/F, there is a small hotel lobby with 2 rows of counters acting as the hotel front desk.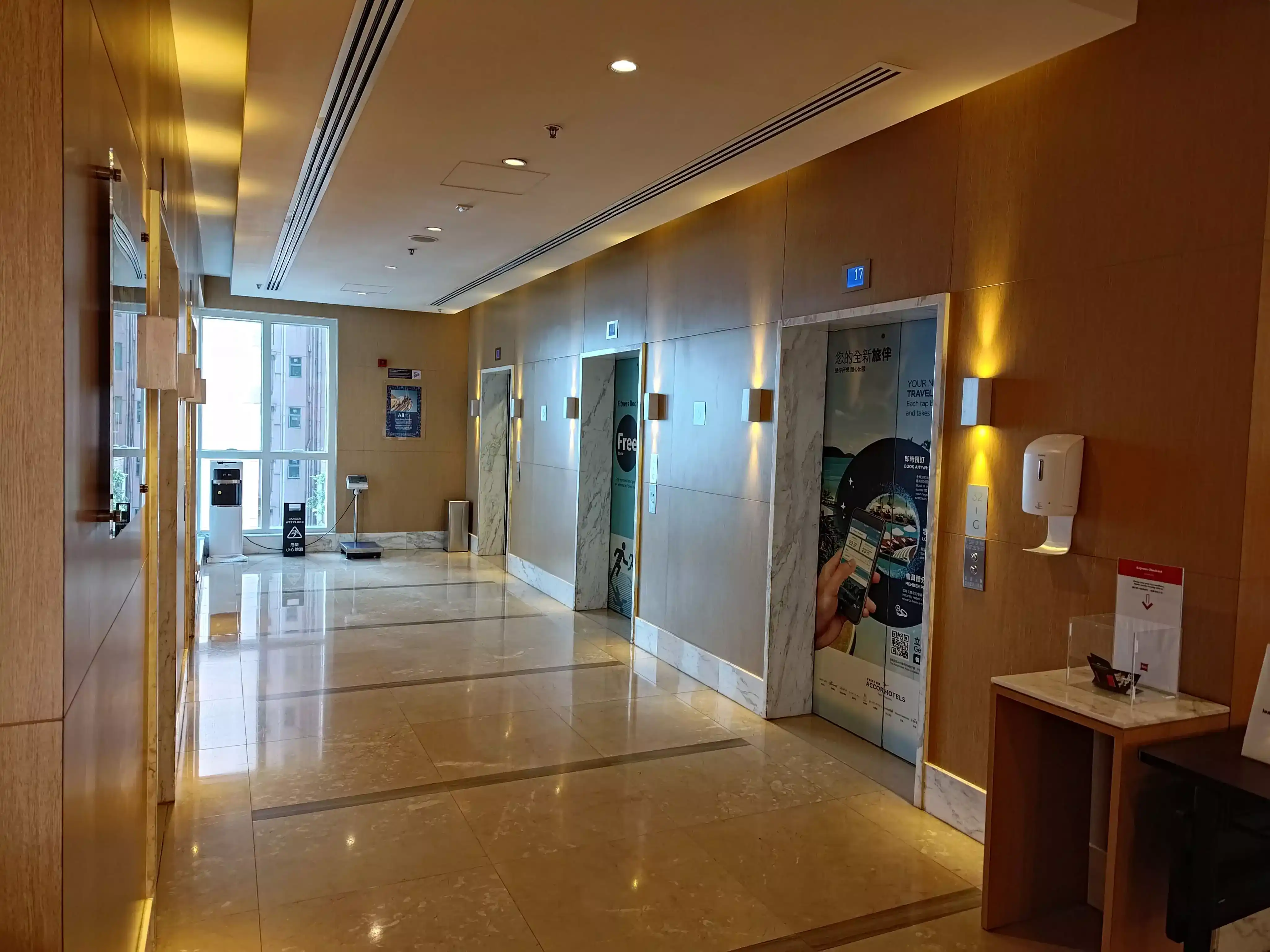 There are two rows of lifts leading up to the guest rooms. The room key card is still the old magnetic ones, and you will need to swipe the room key card in the lift's card reader to access your floor.
Standard Queen Room City View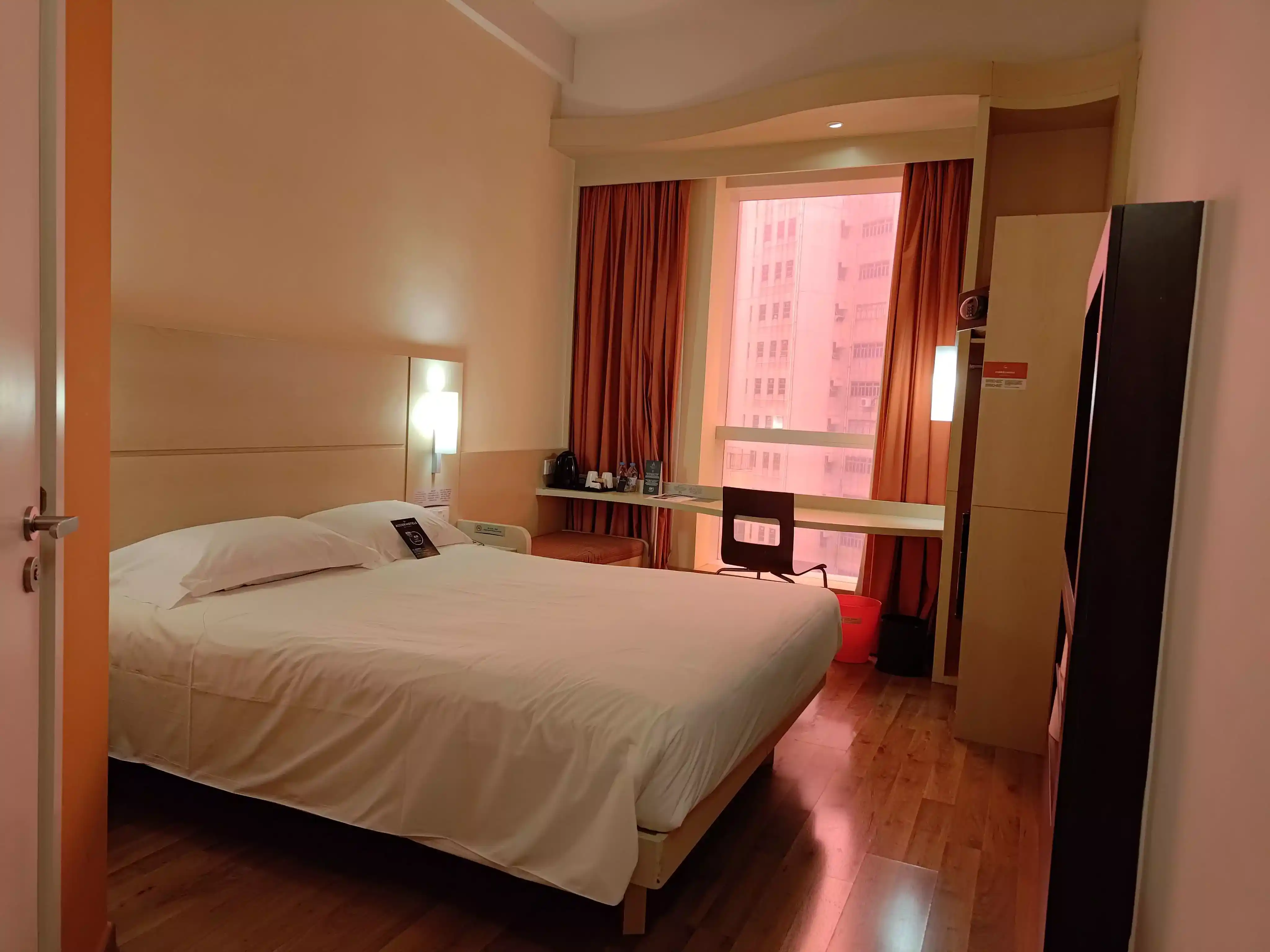 The Standard Queen Room is rather small in size, which is quite typical for most regular Hong Kong hotels. The window looks out to the surrounding buildings in the neighbourhood, and you can see a bit of sea in the background through the small gap between the buildings.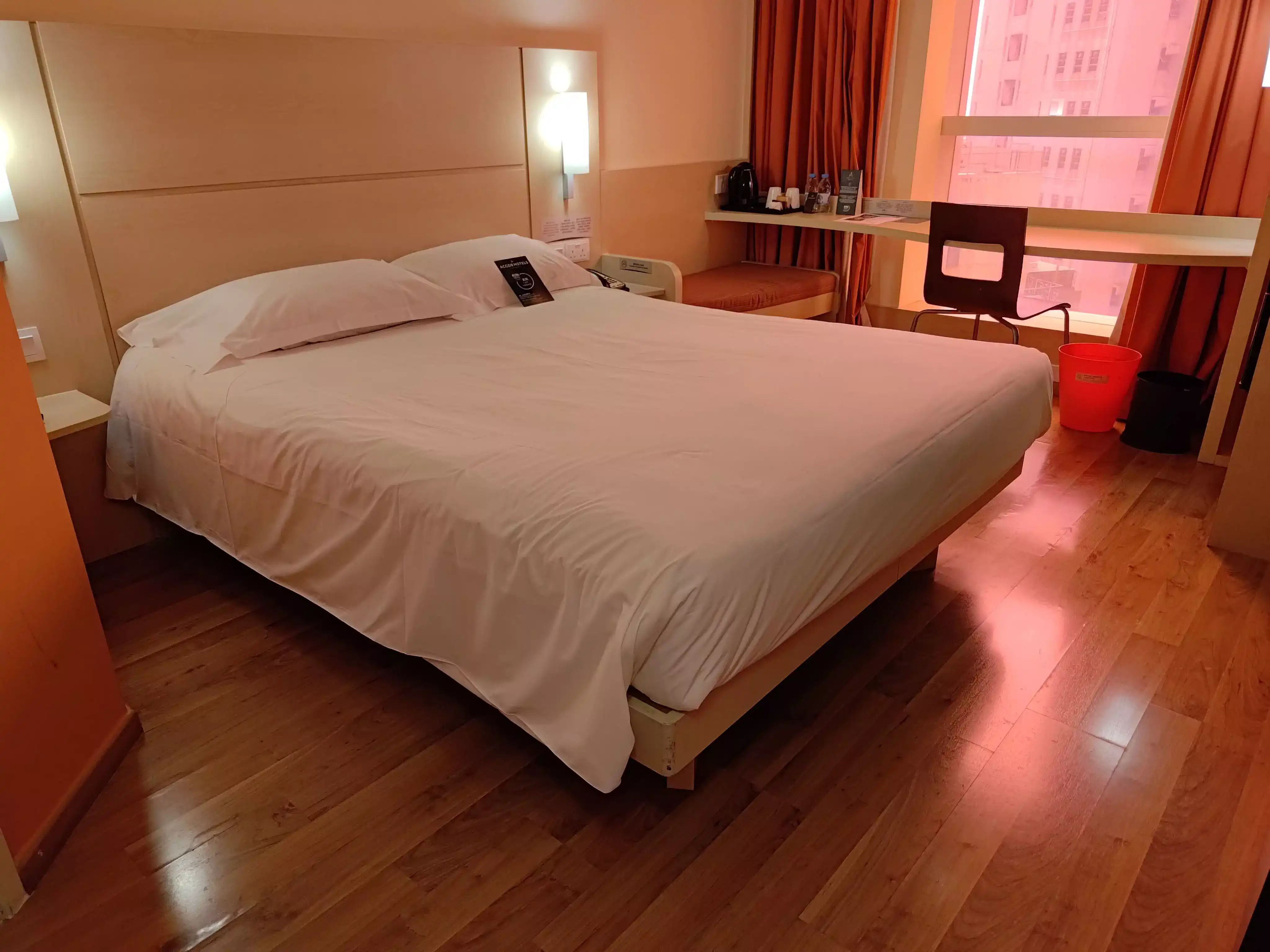 A queen size bed takes up most of the space in this room. There is a tiny bedside table, and a couple of power sockets and some room switches can be found here.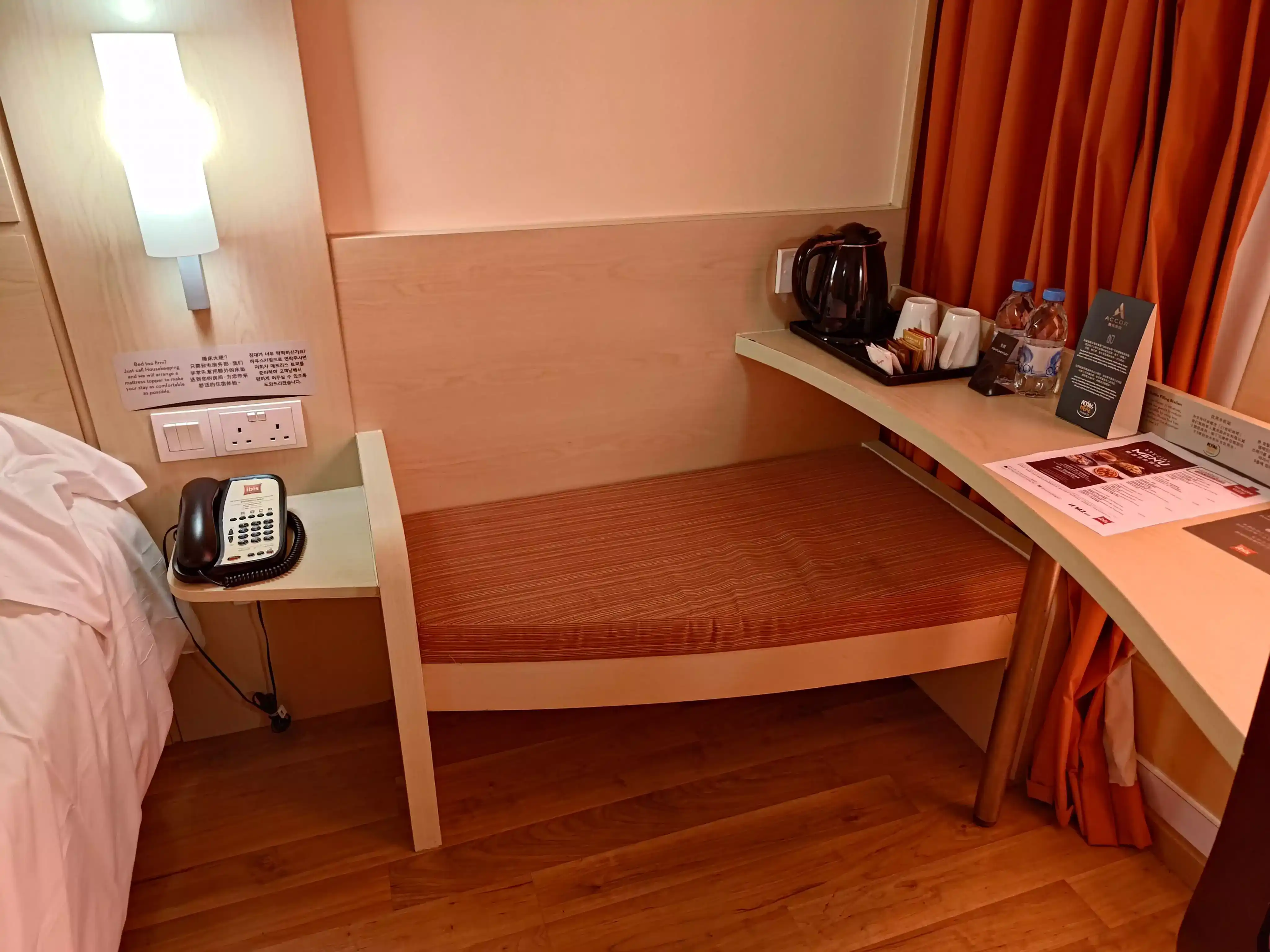 Next to the bedside table is a small seat, and along the window is a writing desk.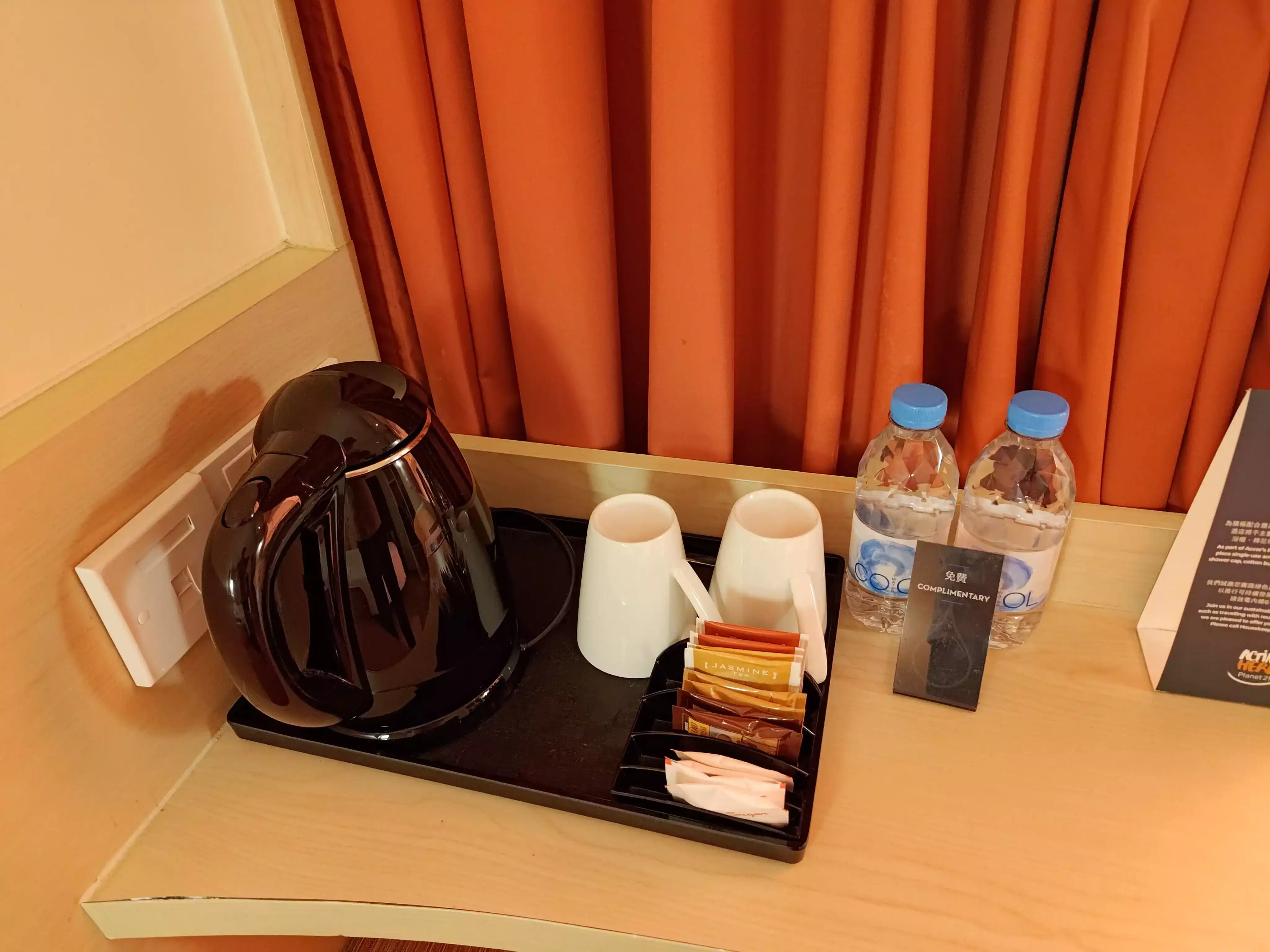 At the side of the desk is a kettle and a couple of mugs, as well as the usual coffee mix, tea bags and bottled water.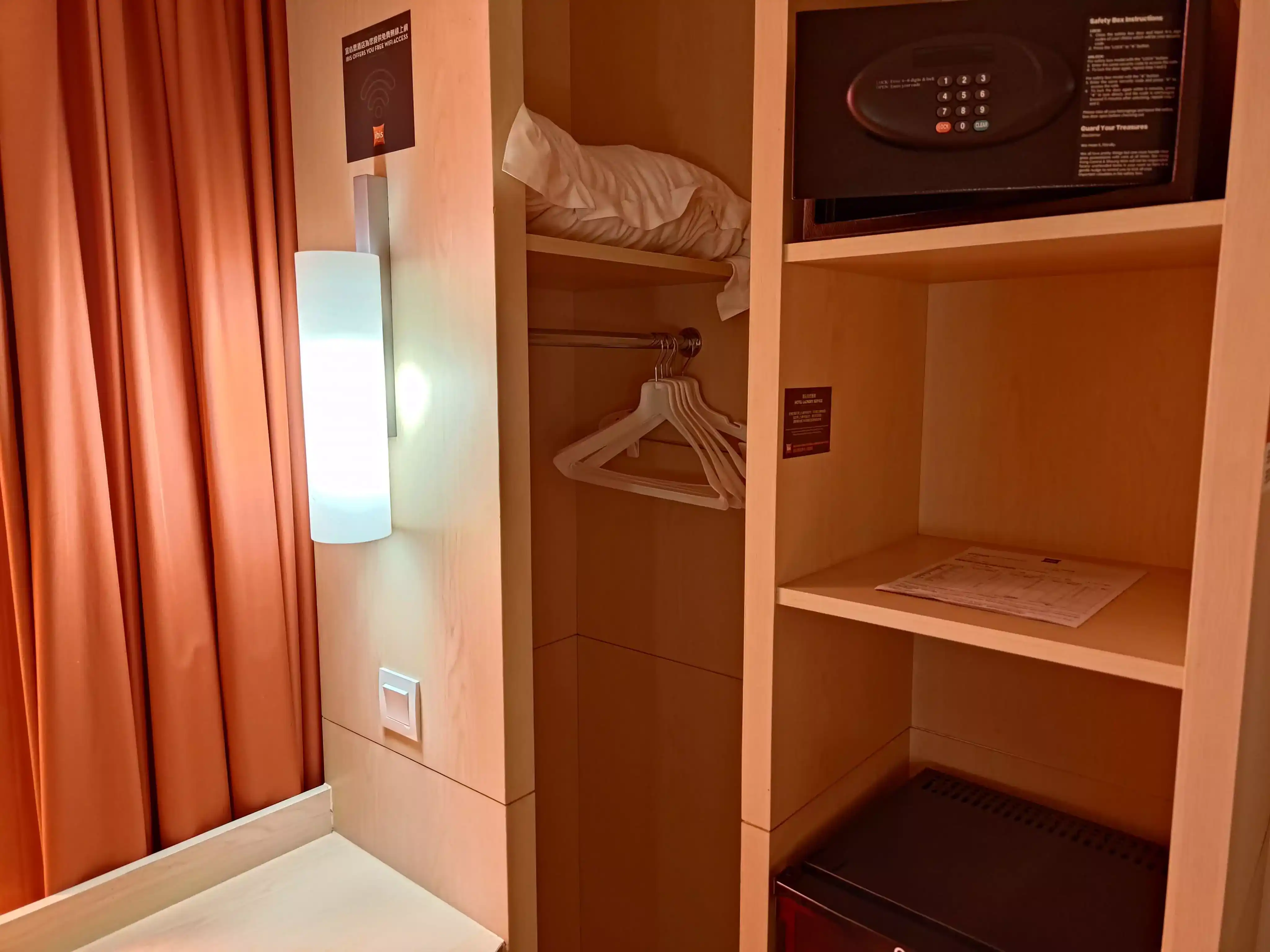 At the other end of the desk is a tiny wardrobe and a small shelf where there is a safe box and a mini fridge. Next to it, is a TV.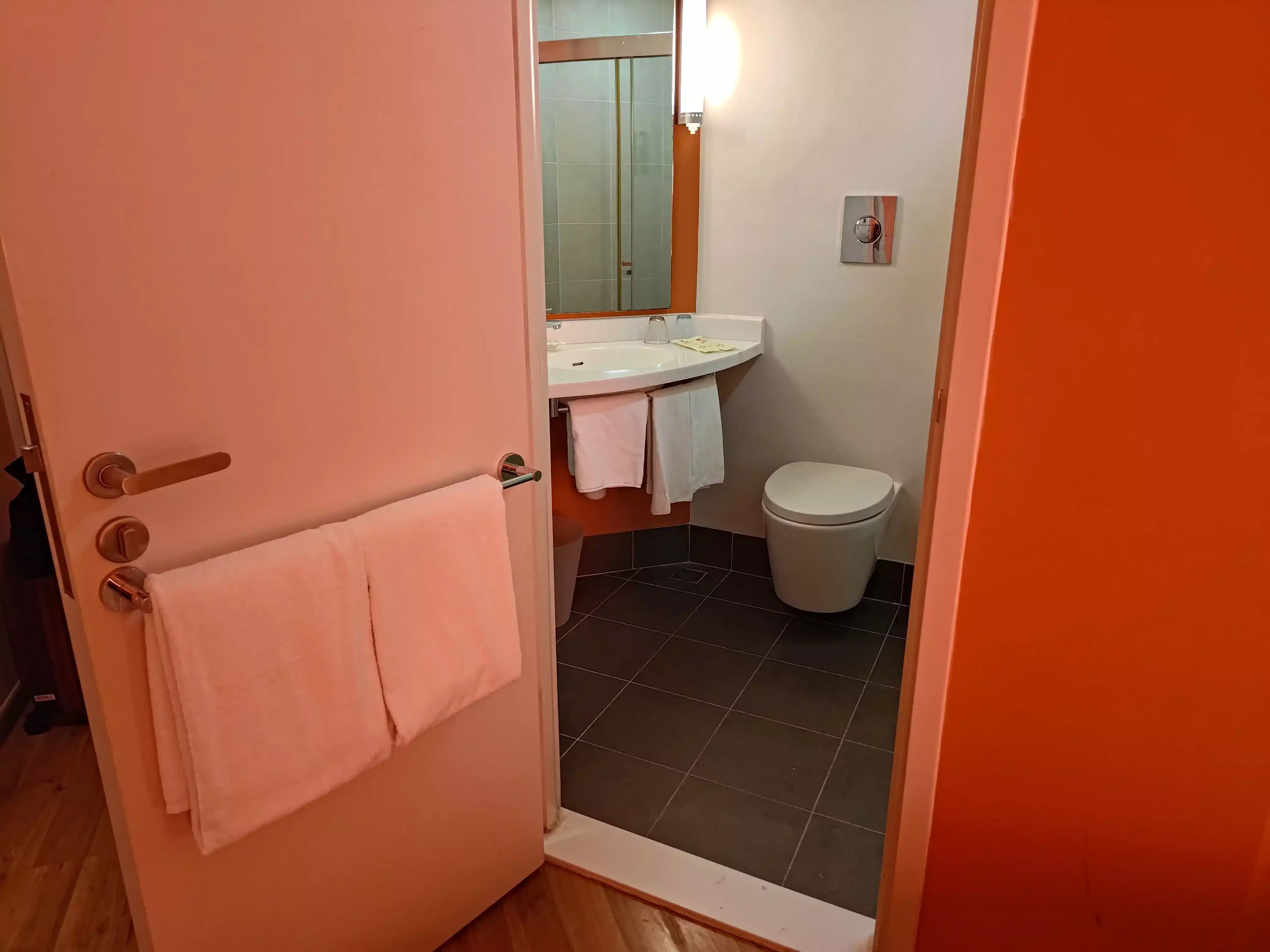 The bathroom is tiny, squeezing in a small shower cubicle, a toilet and a wash basin.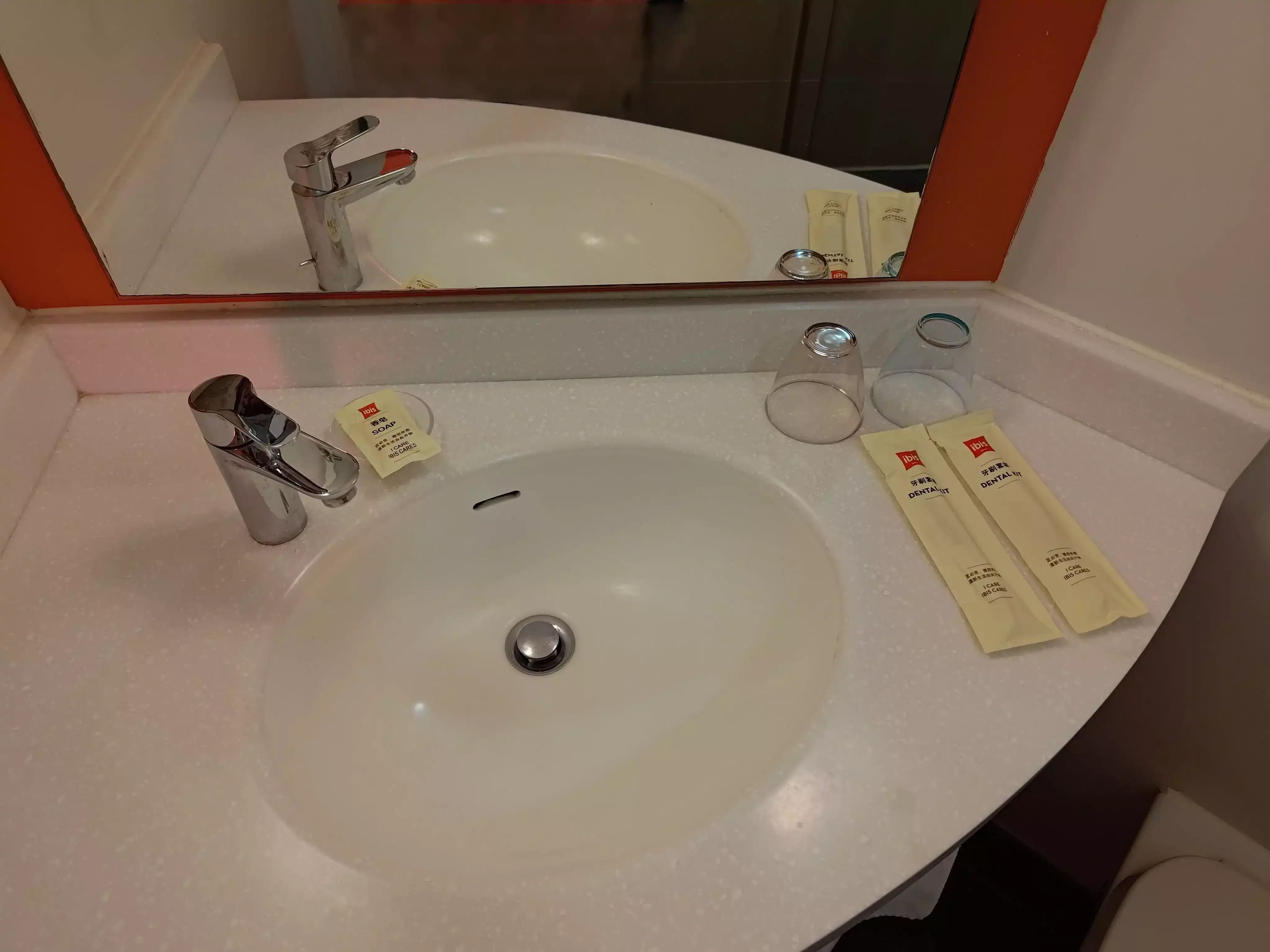 At the wash basin, only the very basic amenities are provided. A couple of toothbrush with toothpaste and a small bar of soap. A hair dryer hangs by the wall next to the wash basin. As for the toiletries, it is their own house brand all-in-one hair, body and face wash. Everything is just bare basics, nothing fanciful.
Facilities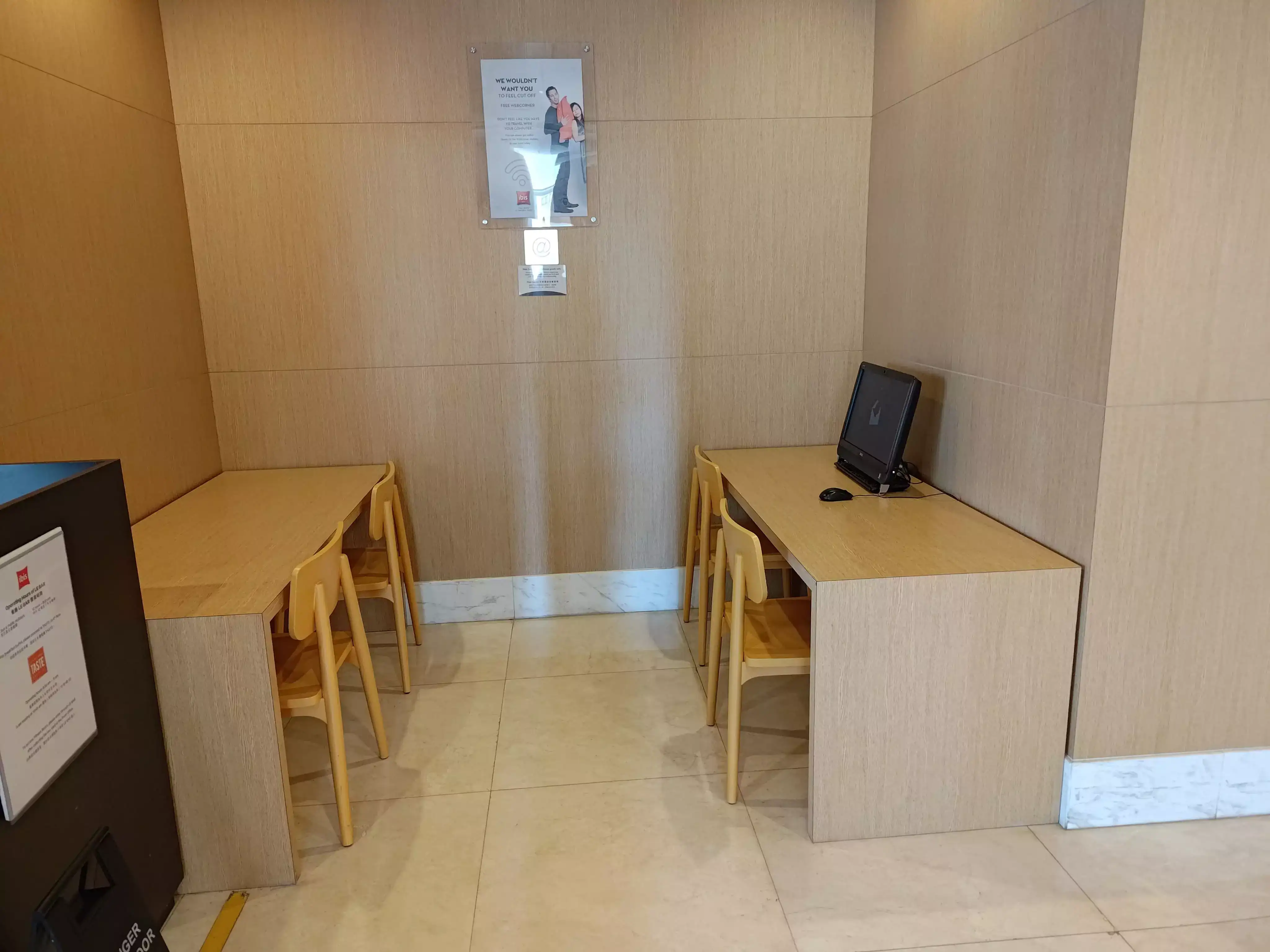 As far as I can tell, there are no facilities in this hotel. There are two desks with a computer located at a corner of the hotel lobby on 5/F.
Check Out, Please
ibis Hong Kong Central & Sheung Wan is just an ordinary no-frills hotel with basic amenities. Its location is fairly convenient, about 10 mins walk to Sheung Wan MTR station and there are tram stops in both directions just a few steps away.

Sheung Wan is not a shopping area, however there are some neighbourhood shops and food places around. It is also rather easy to make your way out to Central by tram or MTR. If you prefer a leisurely stroll, Central is about 20 mins away.

If you know your way around Hong Kong, ibis Hong Kong Central & Sheung Wan is actually quite a decent choice.
| | | | | | | |
It costs $819.06 HKD in direct product costs to create this post, done over 1 anonymous visit for 1 night. All expenses involved in this post are fully paid for by the.fat.guide.
This stay was booked on

Agoda.
Over here at the.fat.guide, we believe that content should be free. However it takes real money to create content. The expenses incurred in creating this content should ideally be paid for by third party services like advertising and affiliate links, etc and not be borne by you, me or the featured merchant. Please help us to recover our costs involved in the creation of this content by using our affiliate links and advertisers.

If you wish to show direct support, you can buy us a meal or two.
Disclaimer. As unique individuals, we have our own personal preferences and likings. Your experiences and perspectives may vary from mine.
ibis Hong Kong Central & Sheung Wan