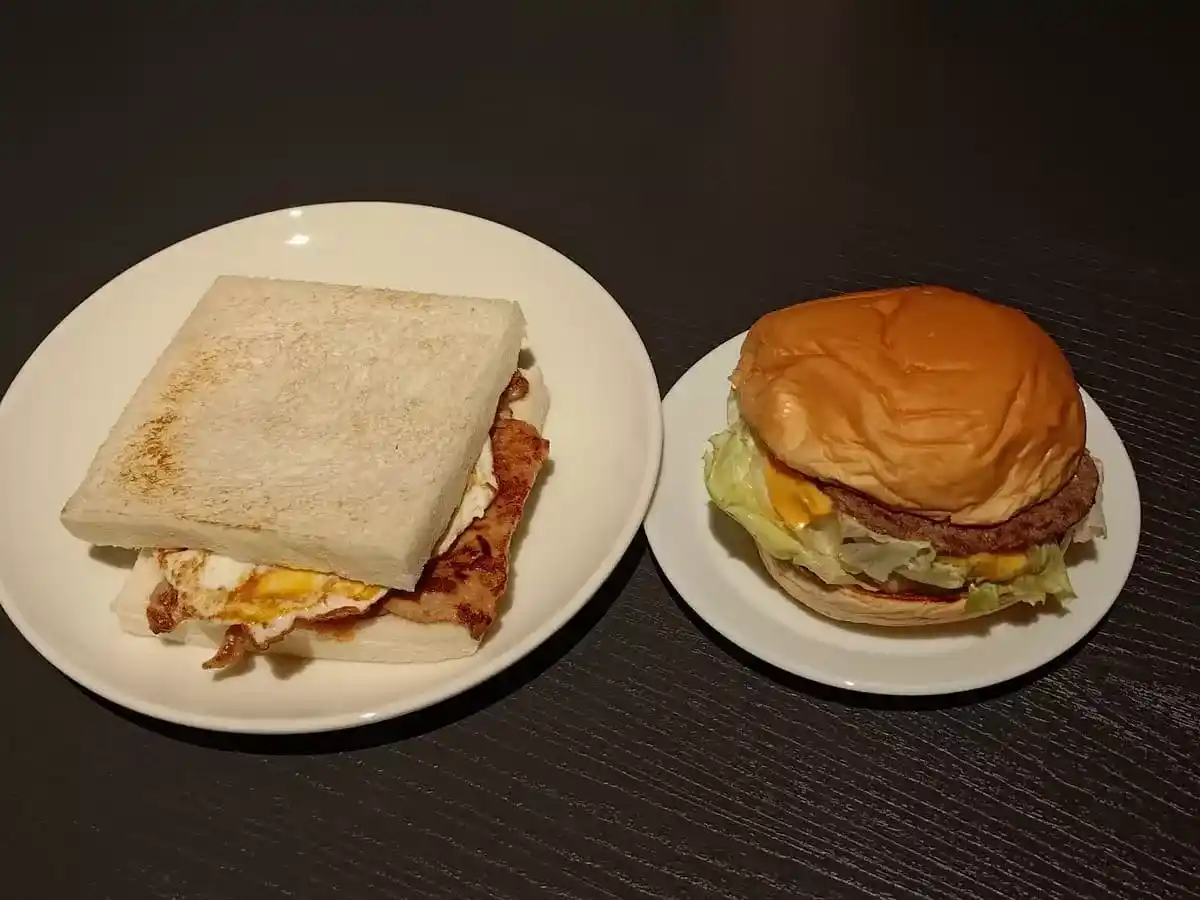 Jhao Chai
is a chain store offering a wide variety of Taiwanese style sandwiches. Interesting choices.
| | | | | | | |
Pork & Egg Toast
This pork and egg toast is their signature toast. It has a thin slice of pork with a fried egg sandwiched in between a lightly toasted white bread slices. The pork is tender and meaty with nice seasoning flavours, slightly sweet with a mild note of black pepper and a faint tint of spiciness. Nice.
Beef Burger with Cheese & Peanut Butter
The beef burger with cheese and peanut butter is quite an interesting choice, and apparrantly it is nothing unusual in Taiwan. Essentially it has a fast food style beef patty sandwiched in between a firm lightly toasted hamburger bun with cheese, lettuce and slice of tomato. Instead of the usual ketchep, peanut sauce is used. Peanut butter with a hamburger is an interesting pairing and it actually tastes rather likeable.
It costs $134.00 TWD in direct product costs to create this post, done over 1 anonymous visit. All expenses involved in this post are fully paid for by the.fat.guide.
Over here at the.fat.guide, we believe that content should be free. However it takes real money to create content. The expenses incurred in creating this content should ideally be paid for by third party services like advertising and affiliate links, etc and not be borne by you, me or the featured merchant. Please help us to recover our costs involved in the creation of this content by using our affiliate links and advertisers.

If you wish to show direct support, you can buy us a meal or two.
Disclaimer. As unique individuals, we have our own personal preferences and likings. Your experiences and perspectives may vary from mine.
| | | | | | | |