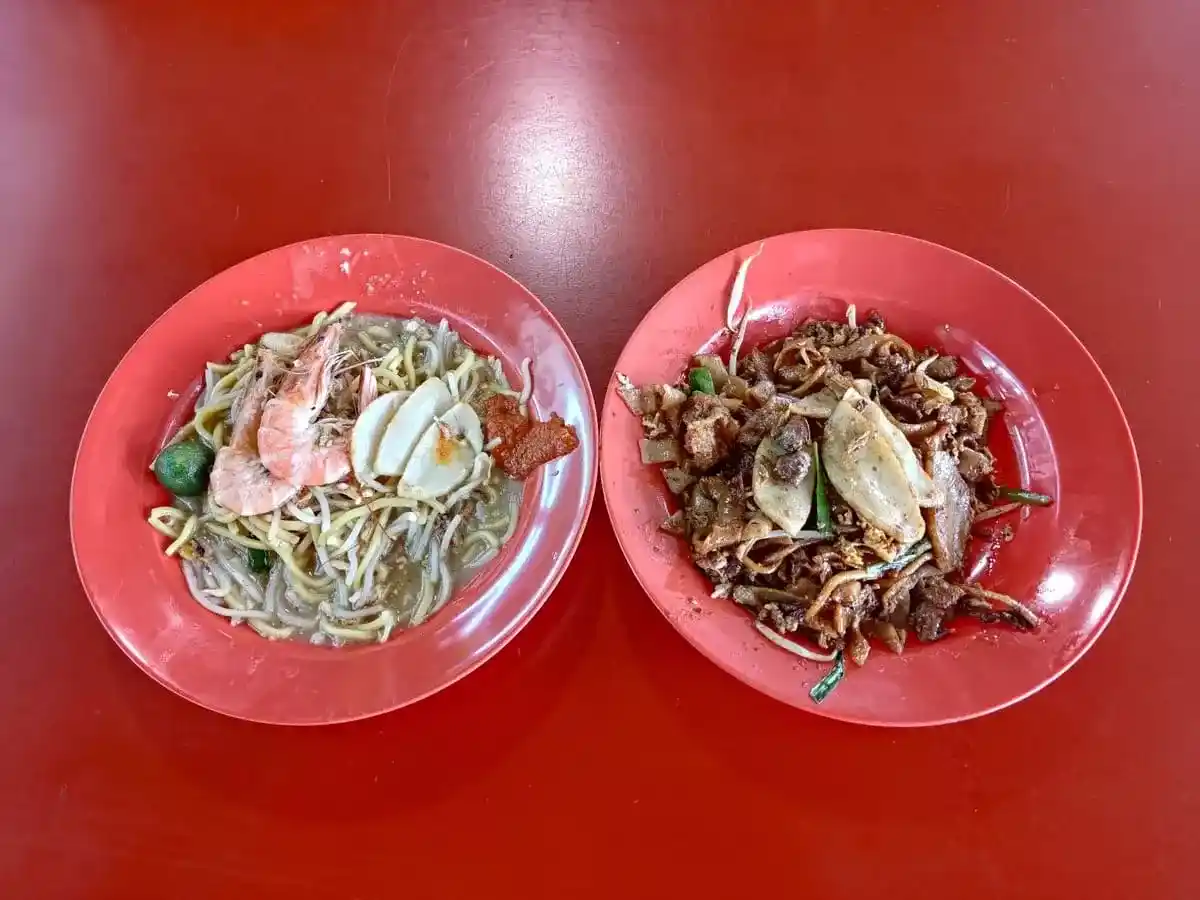 Newton Fried Hokkien Prawn Noodle Fried Kway Teow
serves fried hokkien mee and fried kway teow. Both are flavourful with nice undertones of wok hei.
| | | | | | | |
Fried Hokkien Mee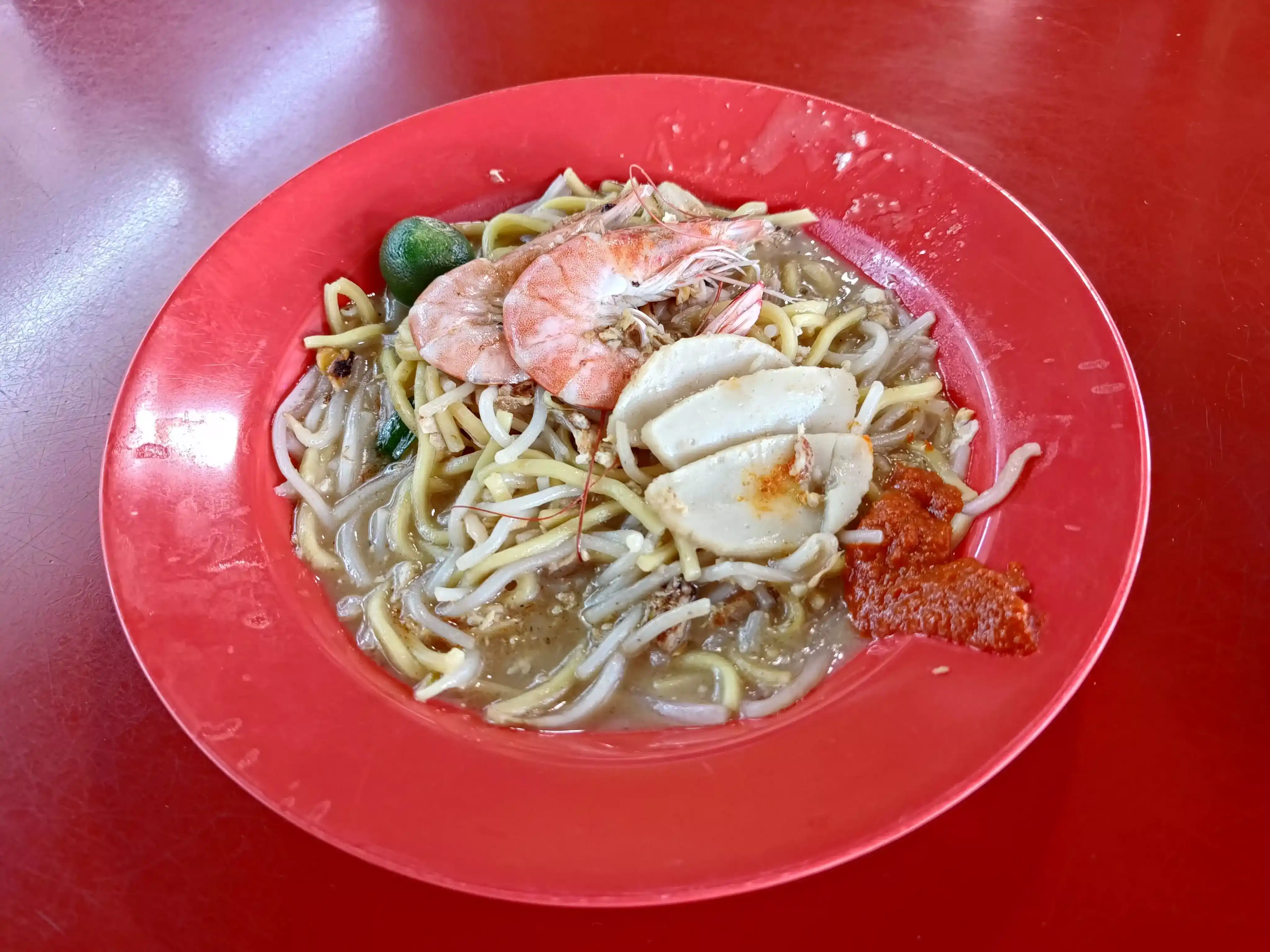 This is the wet type of fried hokkien mee that comes with a broth. The mixture of yellow noodles and thick mee hoon is work fried with eggs, and has some bean sprouts and spring onions added. It is then simmered in a flavourful broth. Prawns, fish cake slices and pork slices are then added to it.

The prawns are shelled, are of decent size and tastes fresh. The fish cake is firm and springy, and the pork is meaty. The fried hokkien mee is flavourful with nice undertones of wok hei. Comes with a piece of green lime and a spicy and limey tasting chilli on the side.

This fried hokkien mee is good!
Fried Kway Teow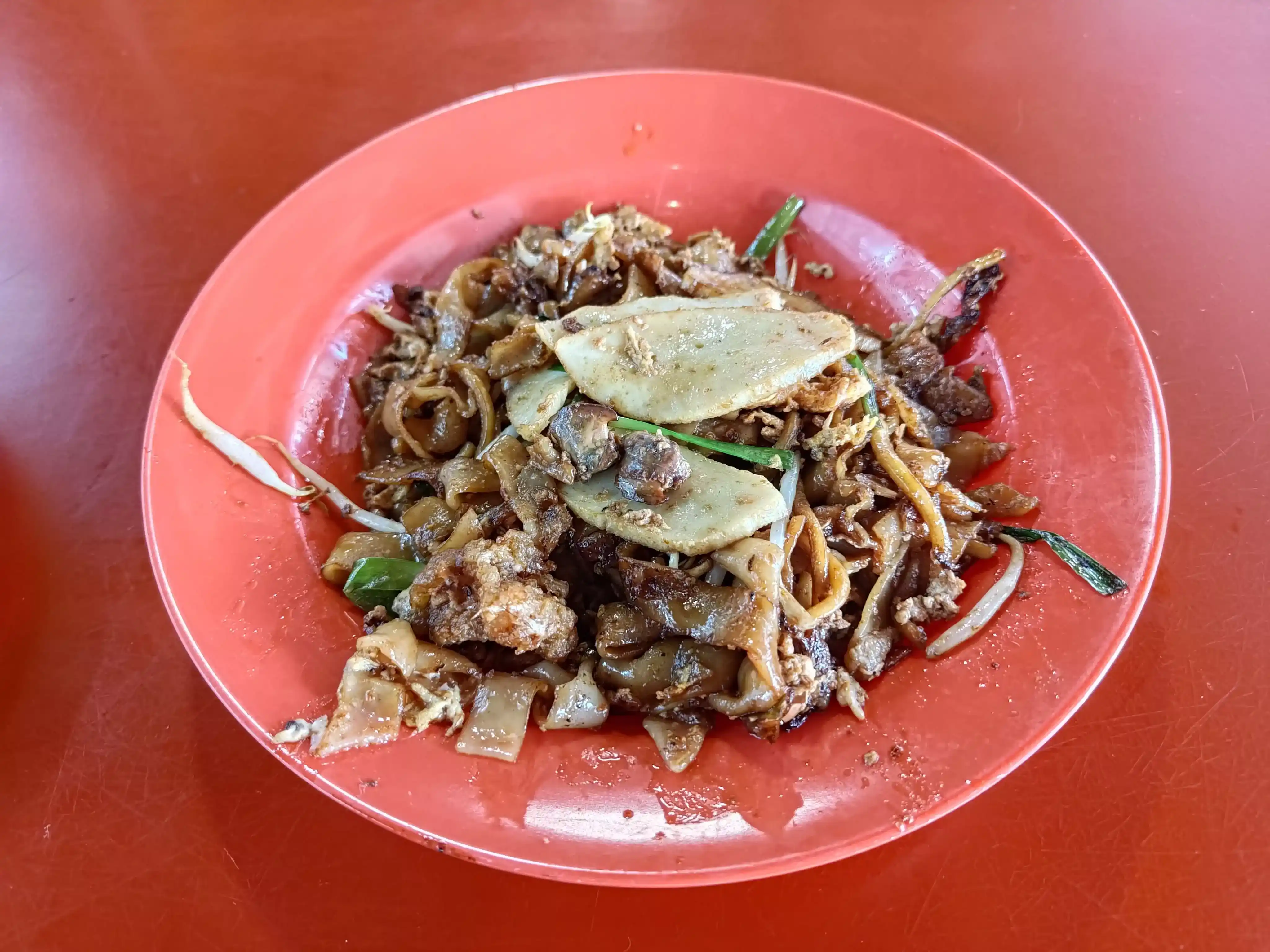 This plate of fried kway teow has a mixture of kway teow and yellow noodles wok fried using pork lard with eggs, bean sprouts and spring onions added. Some sweet sauce is added giving it a nice mild tint of sweet.

The fried kway teow comes with see hum and fish cake. The fish cake is firm and springy, and the see hum is decent. The fried kway teow has more kway teow than yellow noodles. It is smooth and springy with a nice dry texture.

I like this fried kway teow too. Very likeable.
It costs $8.00 SGD in direct product costs to create this post, done over 1 anonymous visit. All expenses involved in this post are fully paid for by the.fat.guide.
Over here at the.fat.guide, we believe that content should be free. However it takes real money to create content. The expenses incurred in creating this content should ideally be paid for by third party services like advertising and affiliate links, etc and not be borne by you, me or the featured merchant. Please help us to recover our costs involved in the creation of this content by using our affiliate links and advertisers.

If you wish to show direct support, you can buy us a meal or two.
Disclaimer. As unique individuals, we have our own personal preferences and likings. Your experiences and perspectives may vary from mine.
| | | | | | | |
Newton Fried Hokkien Prawn Noodle Fried Kway Teow
#01-189
West Coast Market Sq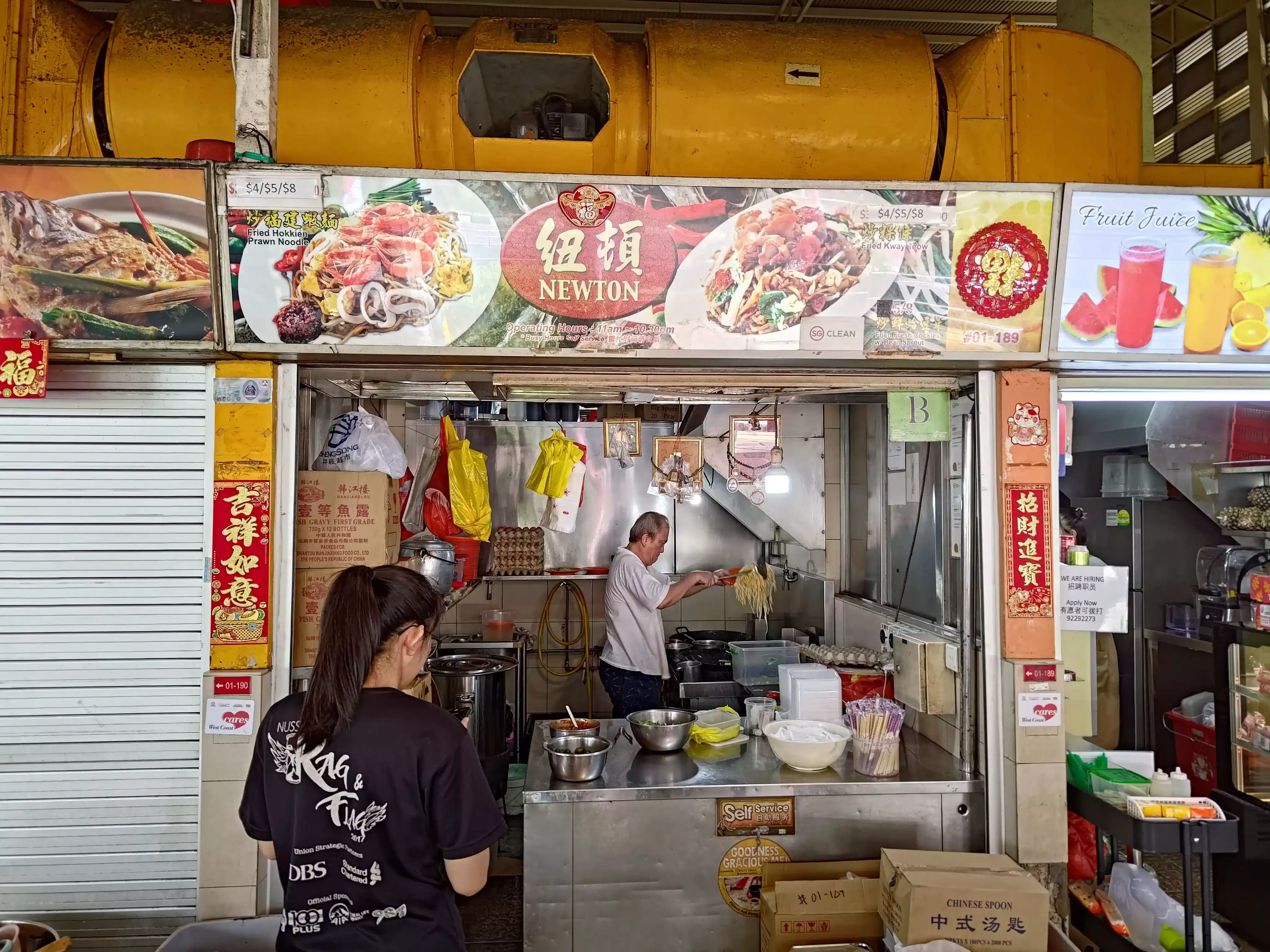 Singapore 120726