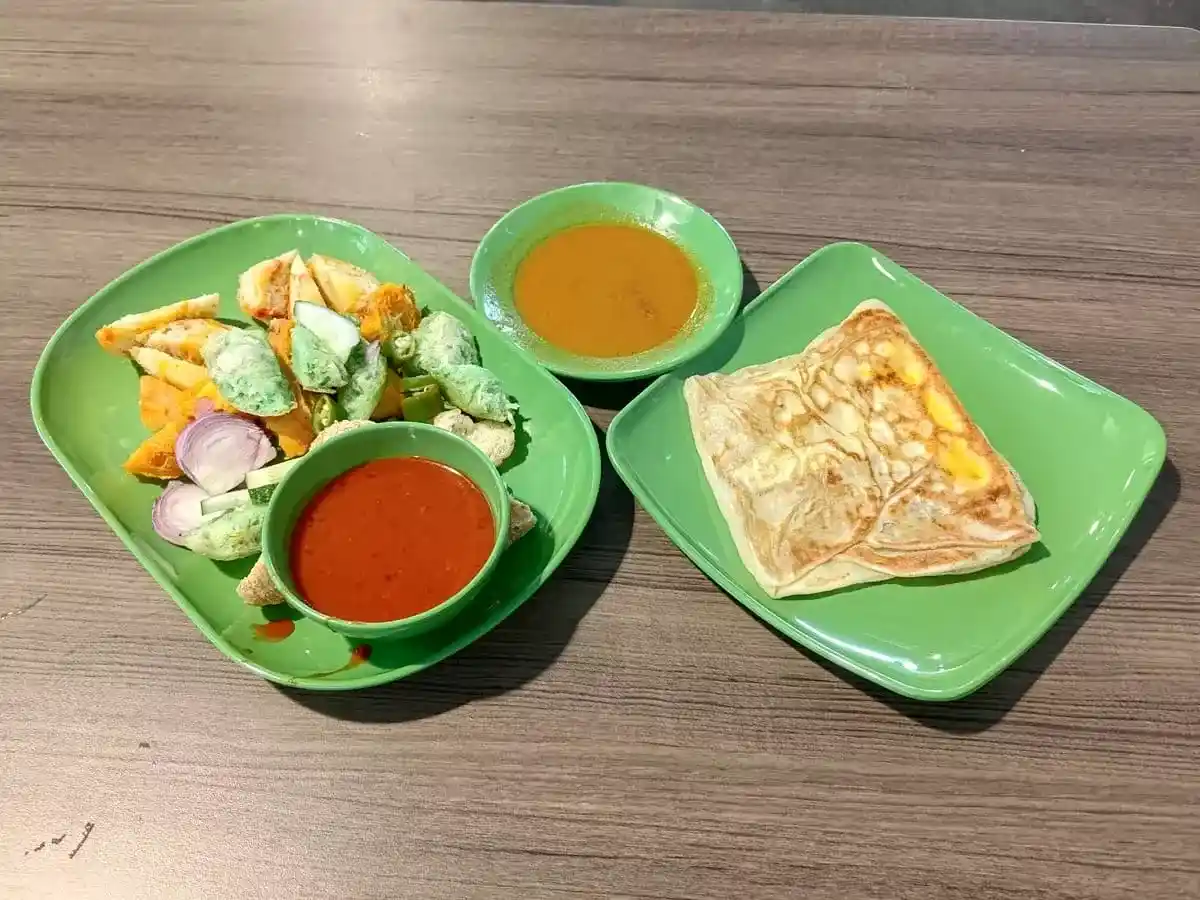 One Punggol Rojak & Prata
offers a selection of Indian rojak, roti prata and roti john. Tastes decent.
| | | | | | | |
Indian Rojak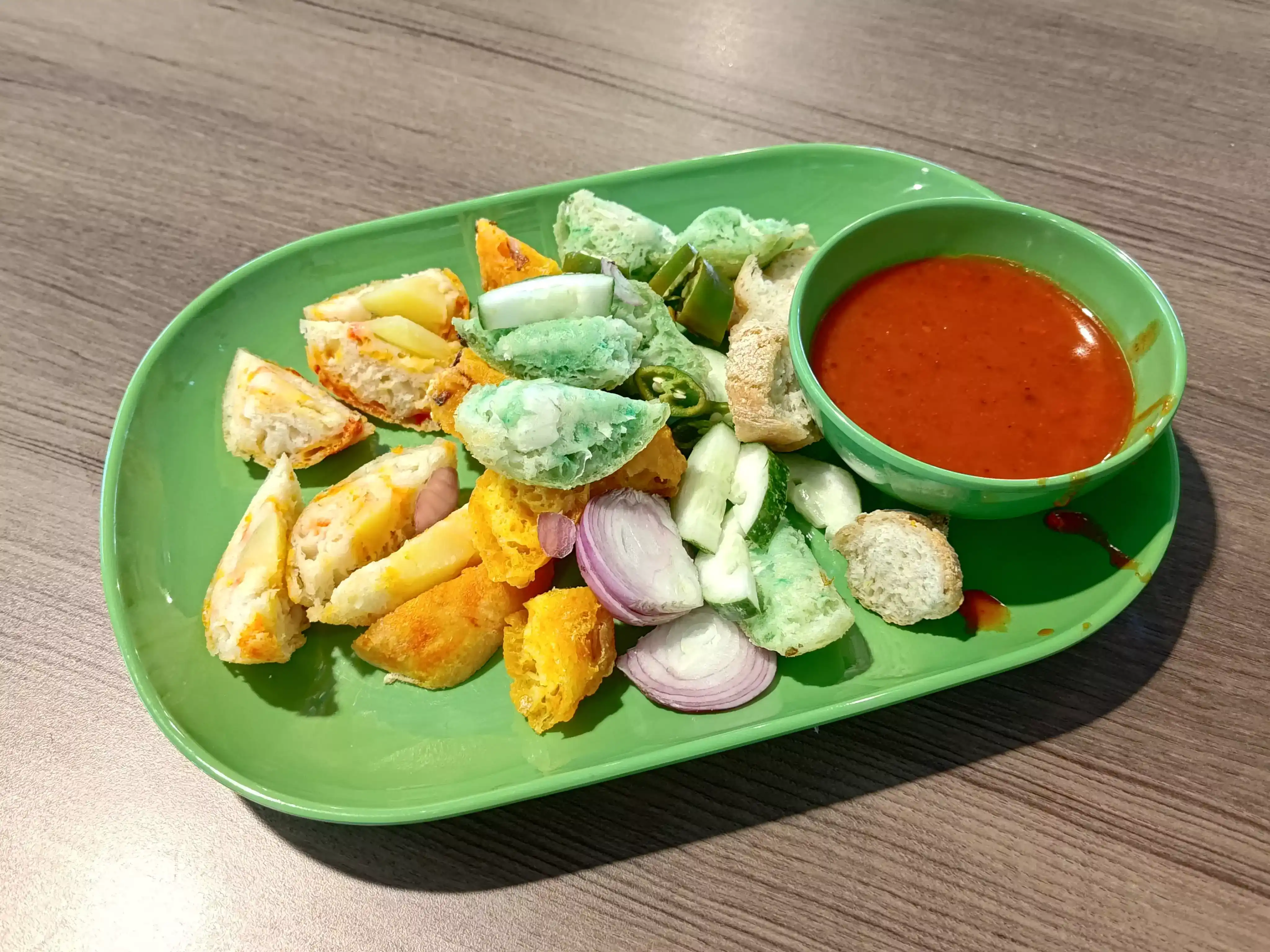 One Punggol Rojak & Prata offers a selection of Indian rojak. Above is with coconut fritter, flour vadai, kuchai dough and flour with potato. It is served with some cucumber slices, chopped onions and green chilli, and a dipping sauce on the side.

The coconut fritter is soft and fluffy inside with some crunchy grated coconut bits and is deep fried to a nice crisp. The flour vadaii is firm and crispy and has nice flavours. The Kuchai dough likewise is crispy outside, with a soft dough containing crunchy onion bits. The flour with potato has a soft potato filling with a crispy flour coating outside. The dipping sauce contains some grated peanuts, is spicy and sweet, and pairs rather well with the Indian rojak pieces. Rather nice.
Roti Prata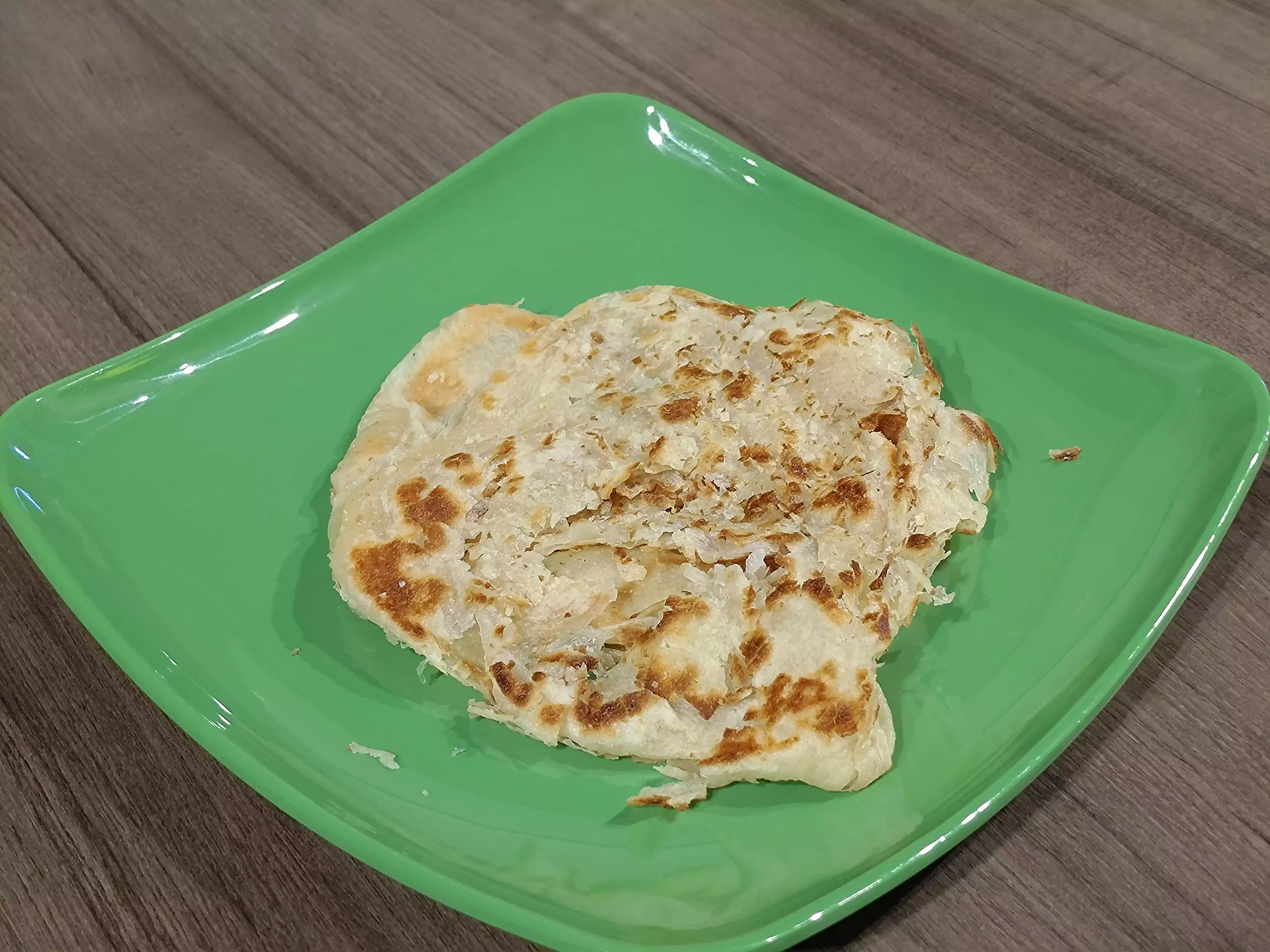 The usual roti prata choices are available. See above is their plain prata and egg prata, served with a curry gravy.

The roti prata has a soft and chewy dough. The plain prata is crispy with decent flavours. The egg prata has a soft egg filling, but it is mostly soft with just slightly crispy edges. The accompanying curry has nice curry flavours and is spicy.

The roti prata is decent.
Roti John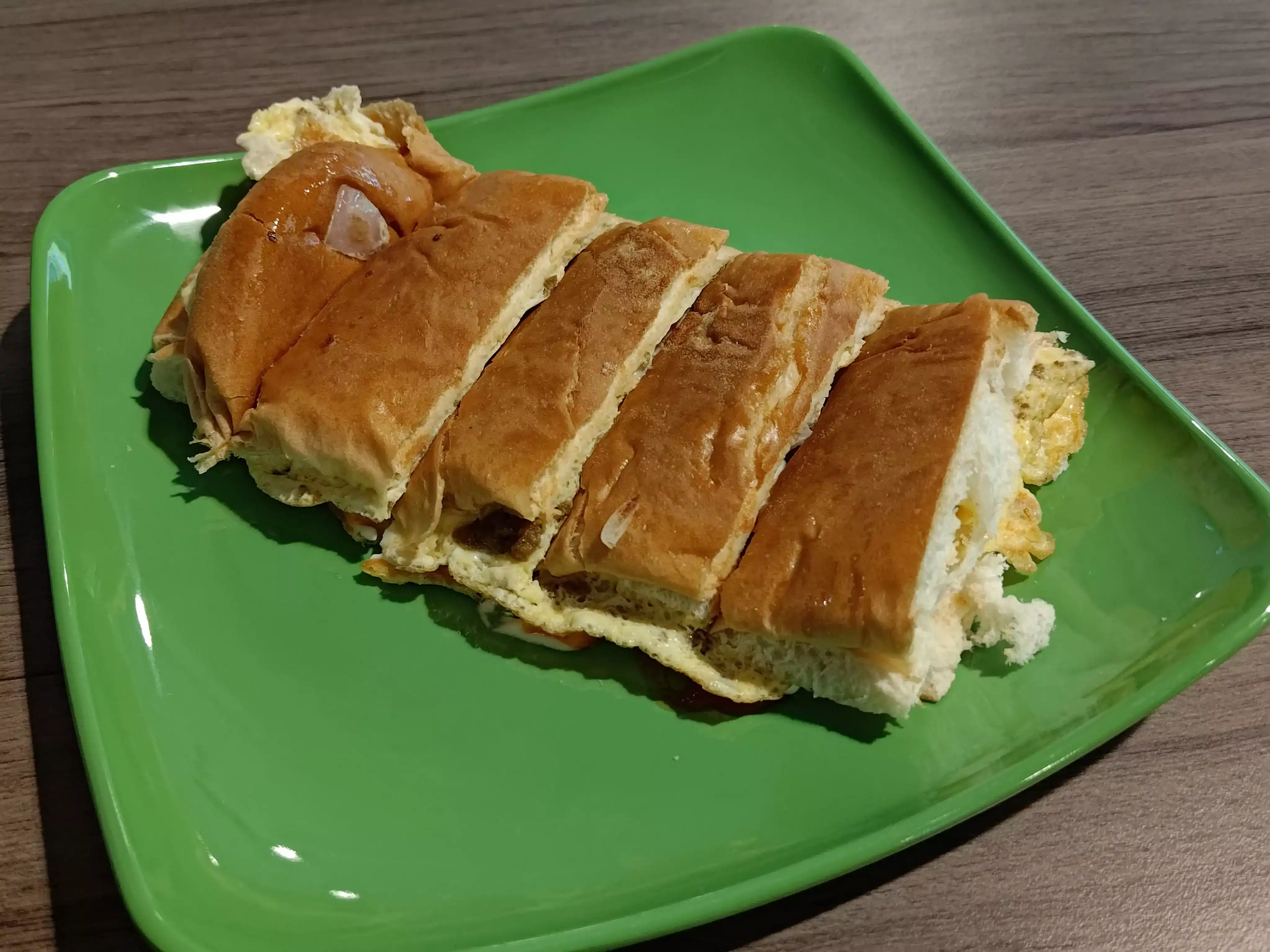 This roti john comes with an omelette with mutton bits and onionjs sandwiched in a baguette loaf with sweet chilli sauce and mayonnaise added. The bread has a soft and chewy texture and is pan fried with crispy outsides. The mutton bits are rather flavourful and meaty, and the onion bits crunchy. The roti john has decently nice flavours.
It costs $13.70 SGD in direct product costs to create this post, done over 3 anonymous visits. All expenses involved in this post are fully paid for by the.fat.guide.
Over here at the.fat.guide, we believe that content should be free. However it takes real money to create content. The expenses incurred in creating this content should ideally be paid for by third party services like advertising and affiliate links, etc and not be borne by you, me or the featured merchant. Please help us to recover our costs involved in the creation of this content by using our affiliate links and advertisers.

If you wish to show direct support, you can buy us a meal or two.
Disclaimer. As unique individuals, we have our own personal preferences and likings. Your experiences and perspectives may vary from mine.
| | | | | | | |
One Punggol Rojak & Prata