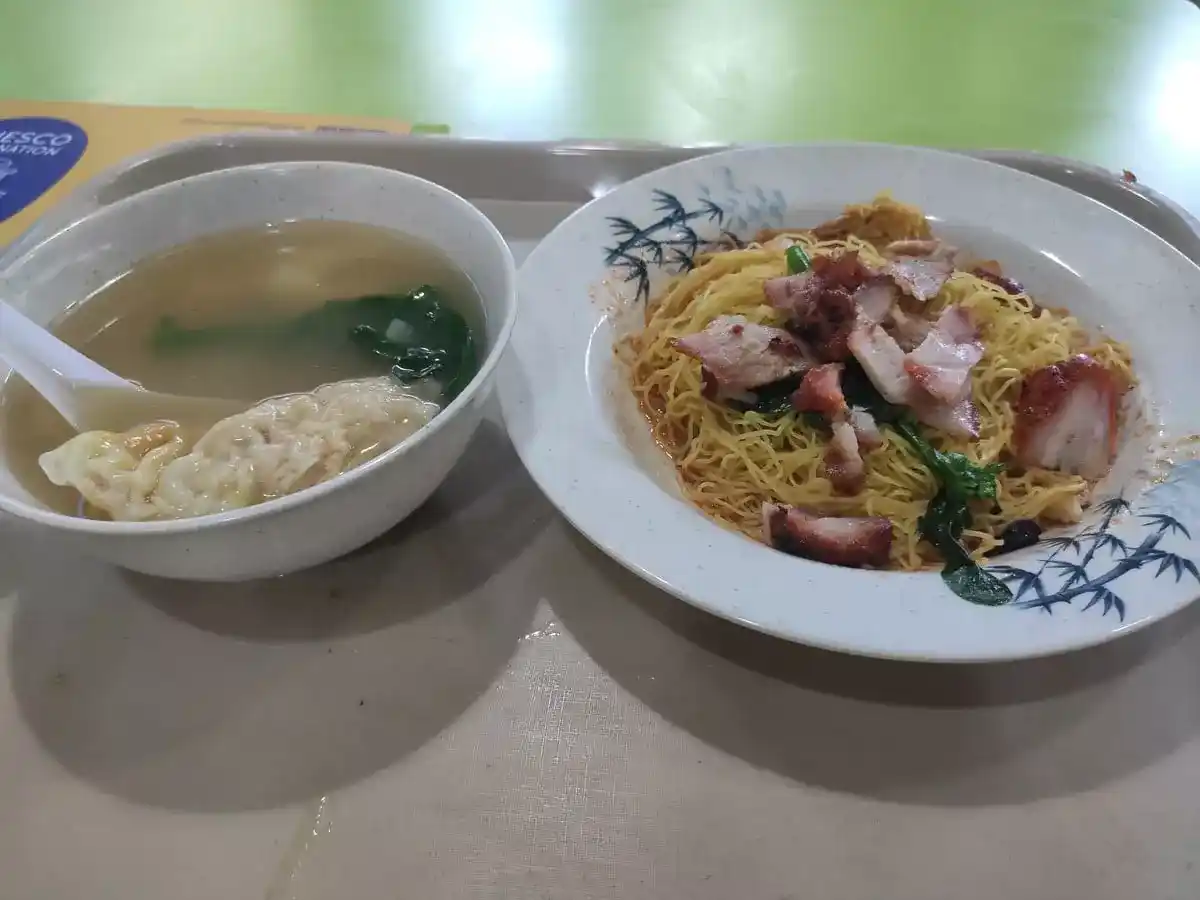 Wah Kee Noodle
is rated as one of the top 10 wanton mee in Singapore by food critics. It is tasty and lives up to expectations.
| | | | | | | |
Wanton Mee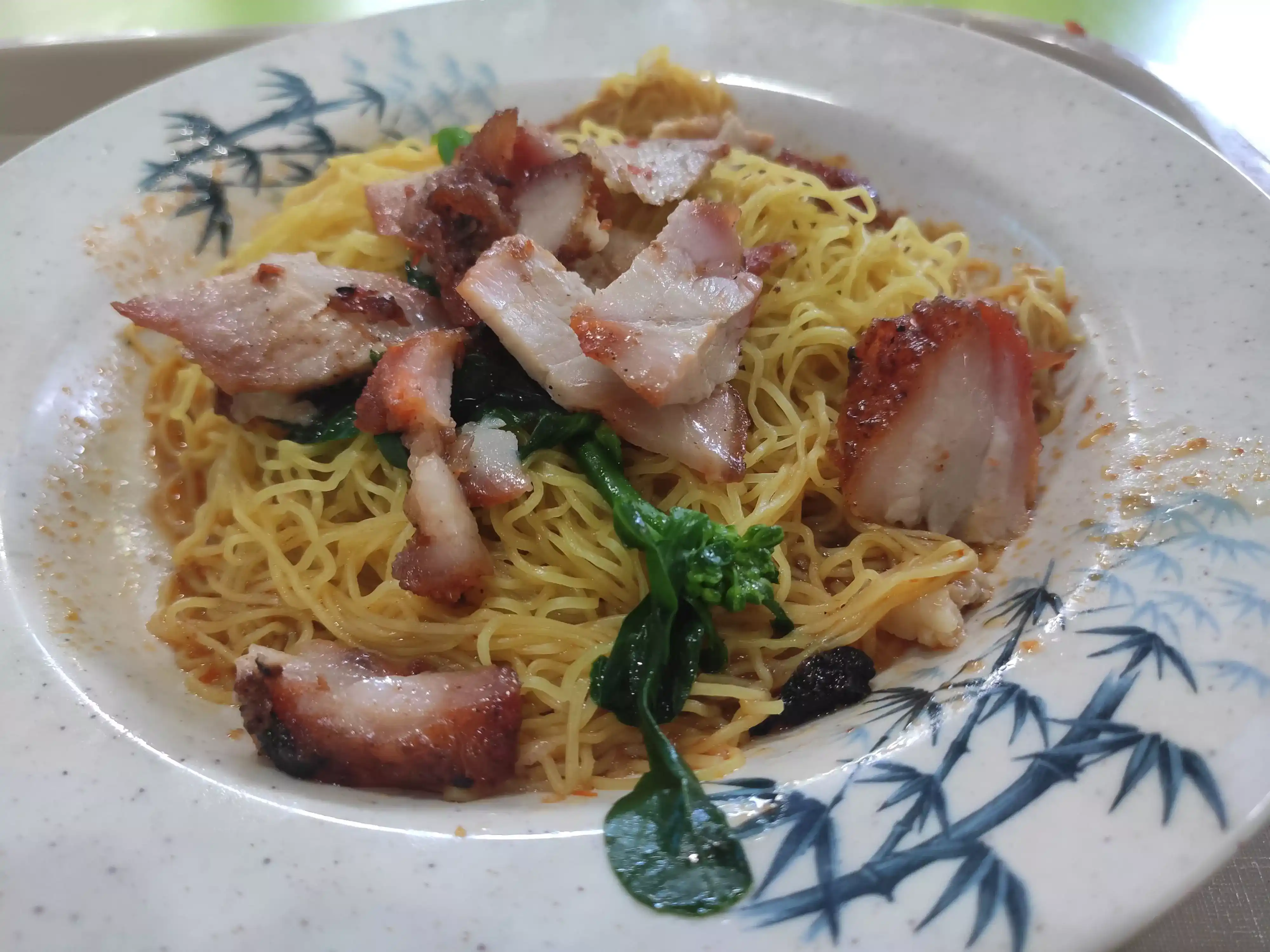 Wah Kee Noodle is rated as one of the top 10 wanton mee in Singapore by food critics, and I totally agree with their verdict. I've ordered a large portion of this wanton noodles, which comes with a plate of char siew noodles and a bowl of wanton soup. There is nothing unusual until I start digging in.

The wanton soup has a nice savoury taste with mild ikan bilis flavours. The wanton has juicy meat fillings with a soft skin. The surprise is, besides wanton, there are sui kow dumplings in the soup as well. How nice! The sui kow are similar to the wanton but larger size. Same juicy meat fillingsin a soft skin wrapper, but with water chestnut bits added. Both tastes good.

As for the plate of noodles, it has a fairly springy texture with a nice flavouring coming from a soya sauce based seasoning. The noodles are topped with char siew that are half fatty with a smokey and sweet char siew taste. It is absolutely tasty.
This wanton mee is definitely in my top 10 list as well. Highly recommended.
It costs $4.50 SGD in direct product costs to create this post, done over 1 anonymous visit. All expenses involved in this post are fully paid for by the.fat.guide.
Over here at the.fat.guide, we believe that content should be free. However it takes real money to create content. The expenses incurred in creating this content should ideally be paid for by third party services like advertising and affiliate links, etc and not be borne by you, me or the featured merchant. Please help us to recover our costs involved in the creation of this content by using our affiliate links and advertisers.

If you wish to show direct support, you can buy us a meal or two.
Disclaimer. As unique individuals, we have our own personal preferences and likings. Your experiences and perspectives may vary from mine.
| | | | | | | |