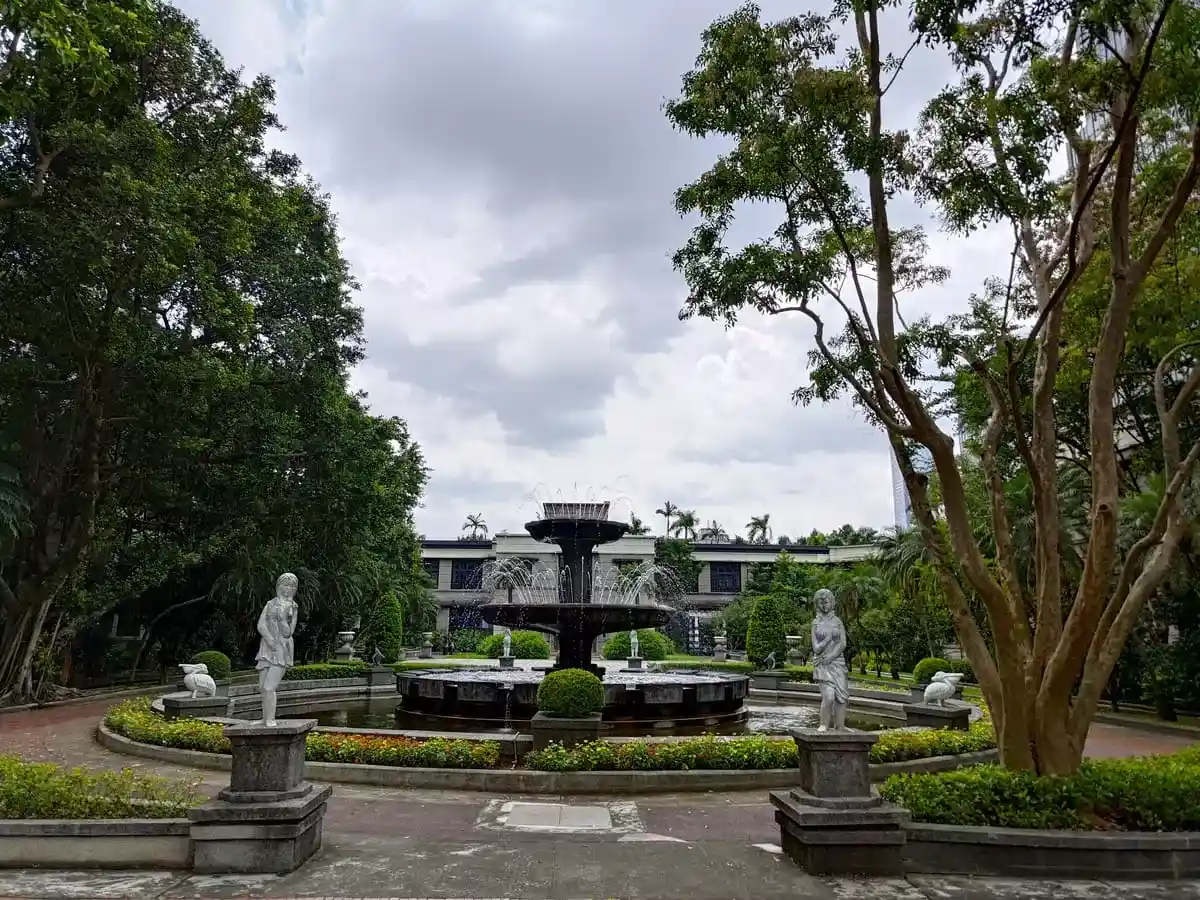 Place :
Songshan Cultural and Creative Park
is a former tabacco factory and warehouses compound transformed into a cultural and events space, supporting local Taiwanese artists and designers.
| | | | | | | |
Entrance
Songshan Cultural and Creative Park is a former tabacco factory and warehouse compound that has been transformed into an area for cultural and arts events, with some shops and restaurants in a serene park setting. It is located within walking distance from both Taipei City Hall Station and Sun Yat-Sen Memorial Hall Station.
Tabacco Factory Building
The former tabacco factory building has been nicely restored, housing event and shop spaces supporting local Taiwan artists and designers.
Inner Garden
Within the tabacco factory building is a baroque style inner garden with a fountain as its centrepiece.
Taiwan Design Museum
Taiwan Design Museum is located at one of the wings in the tabacco factory building near the park entrance.
Warehouse Buildings
There are more event space available at the warehouse buildings. At time of visit, there is a flea market with music performances.
Restuarants & Cafes
There are also several restaurants and cafes housed in a couple of restored buildings.
Art Installations
There are a few art installations located throughout the park.
Park Grounds
There is an ecology pond formerly used by the tabacco factory for fire extinguishing, ventilation, etc. There is even a plot of land next to Eslite Hotel used as an organic farm.
Located at the fringes of the park are Taipei Arena and Taipei New Horizon, a shopping mall with shops, a food court, restaurants and cafes as well as an Eslite Spectrum bookstore. Housed in the upper floors of the same building is Eslite Hotel, a truly lovely place to stay at.
It costs FREE in direct product costs to create this post, done over 1 anonymous visit. All expenses involved in this post are fully paid for by the.fat.guide.
Over here at the.fat.guide, we believe that content should be free. However it takes real money to create content. The expenses incurred in creating this content should ideally be paid for by third party services like advertising and affiliate links, etc and not be borne by you, me or the featured merchant. Please help us to recover our costs involved in the creation of this content by using our affiliate links and advertisers.

If you wish to show direct support, you can buy us a meal or two.
Disclaimer. As unique individuals, we have our own personal preferences and likings. Your experiences and perspectives may vary from mine.
| | | | | | | |
LOCATION
Songshan Cultural and Creative Park