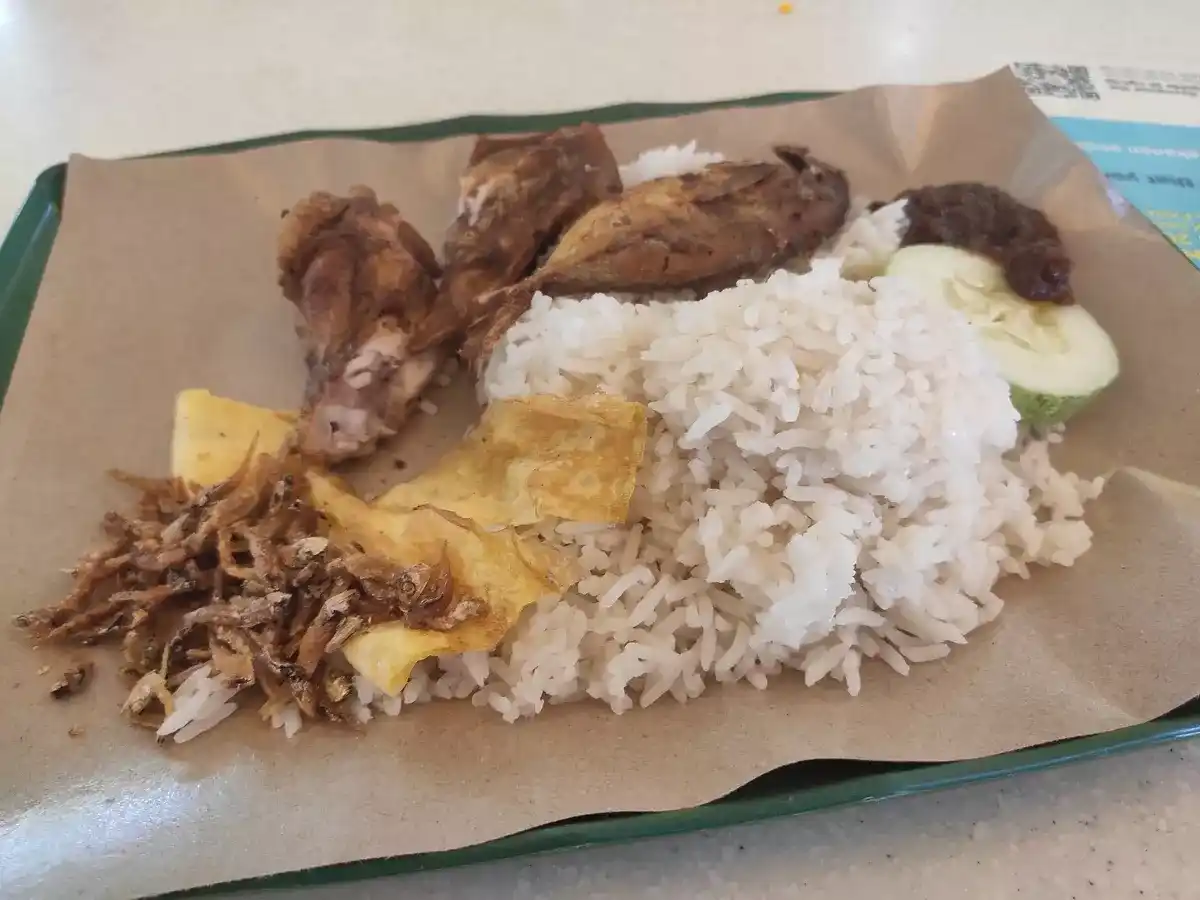 132 Tiong Bahru Nasi Lemak
sells traditional nasi lemak with kuning fish. However it is just another ordinary average tasting nasi lemak.
Nasi Lemak
132 Tiong Bahru Nasi Lemak sells traditional nasi lemak that comes with kuning fish, a few small pieces of egg omelette, ikan bilis, fried chicken wing and sambal chilli on the side.
The rice is a bit bland for nasi lemak rice, with just a faint hint of coconut milk. The sambal chilli tastes a bit salty and just a mild sweetness. Ikan bilis has a nice crispiness to it. The kuning fish is just standard flavouring using turmeric powder. The fried chicken wing doesn't fare much better. It is rather dry with some bits of mild crispy skin.
This is just an average tasting nasi lemak. In my opinion, the better nasi lemak located in Tiong Bahru Market is Super Shiok Nasi Lemak.
It costs $3.50 SGD in direct product costs to create this post, done over 1 anonymous visit. All expenses involved in this post are fully paid for by the.fat.guide.
Over here at the.fat.guide, we believe that content should be free. However it takes real money to create content. The expenses incurred in creating this content should ideally be paid for by third party services like advertising and affiliate links, etc and not be borne by you, me or the featured merchant. Please help us to recover our costs involved in the creation of this content by using our affiliate links and advertisers.

If you wish to show direct support, you can buy us a meal or two.
Disclaimer. As unique individuals, we have our own personal preferences and likings. Your experiences and perspectives may vary from mine.
| | | | | | | |
LOCATION
132 Tiong Bahru Nasi Lemak