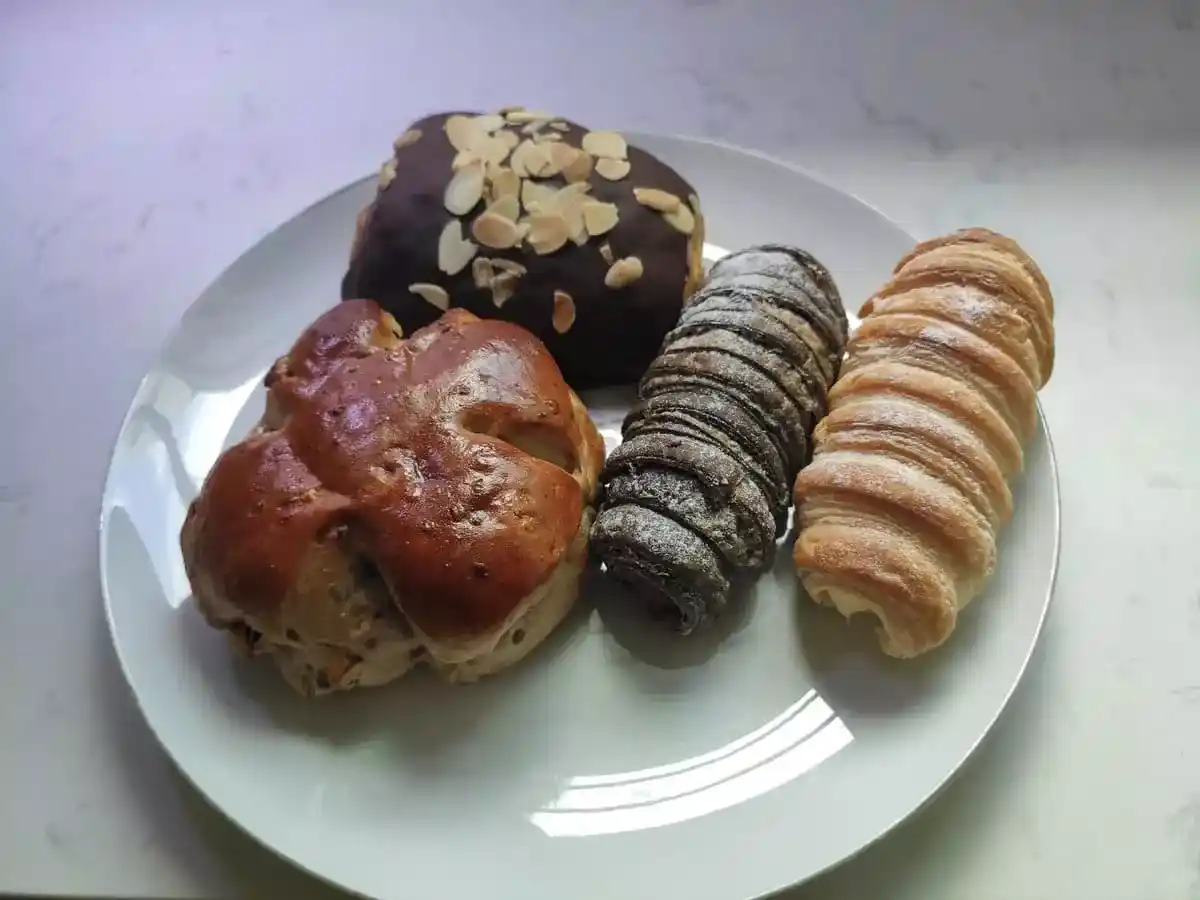 Gokoku Japanese Bakery
originates from Kobe, Japan. Baking tasty Japanese style breads since 1961. Thumbs up!
| | | | | | | |
Malt Kurumi Pan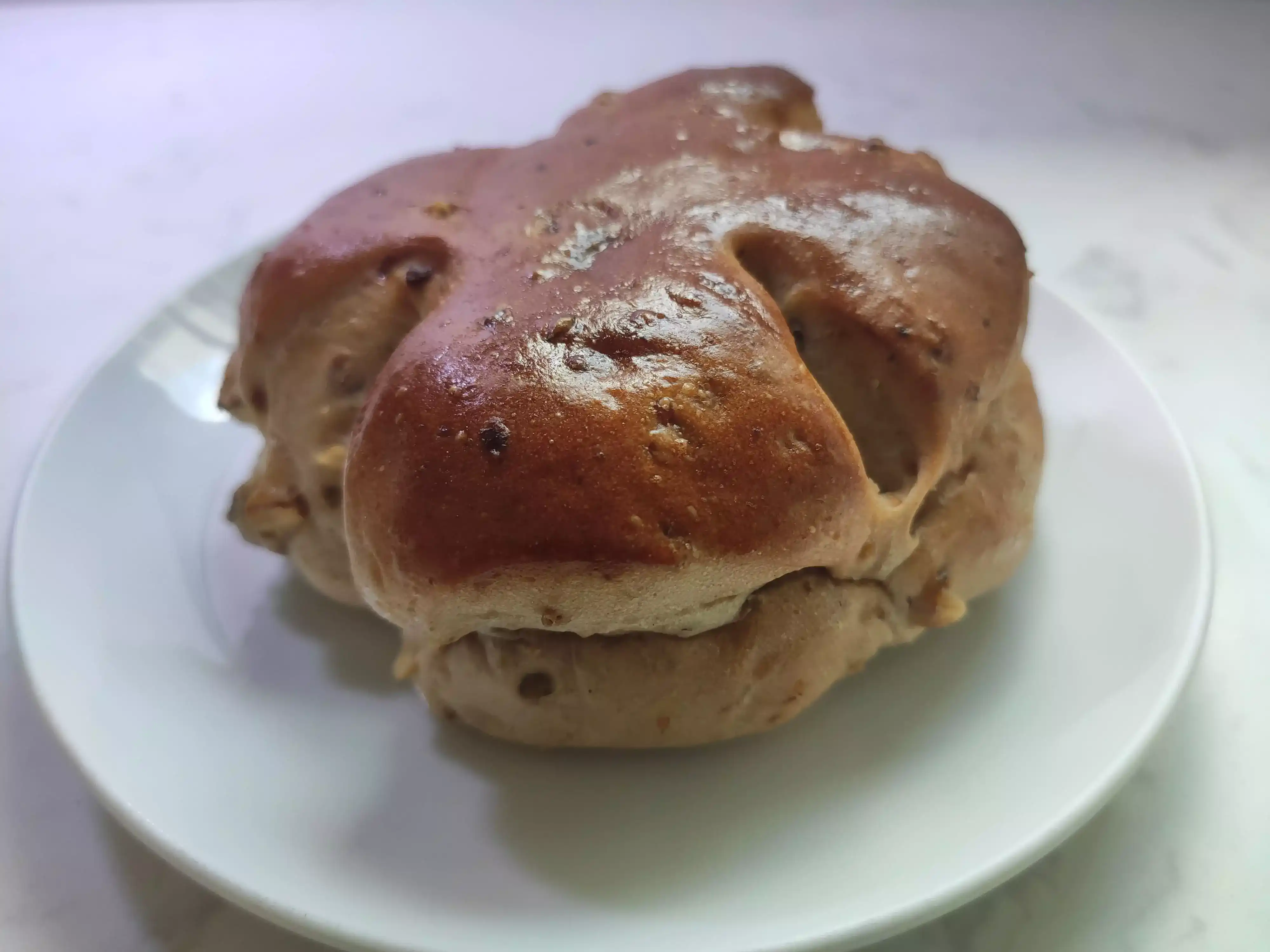 The Malt Kurumi Pan is the #2 bestseller at Gokoku Japanese Bakery. This is a hearty bun made with high fibre ingredients like malt, oatmeal, soybeans and walnuts. This bun is soft yet firm with some crunchiness from the added nuts and grains. It has a slight sweet taste. It is a good choice. Recommended.
Ham Tamago Bun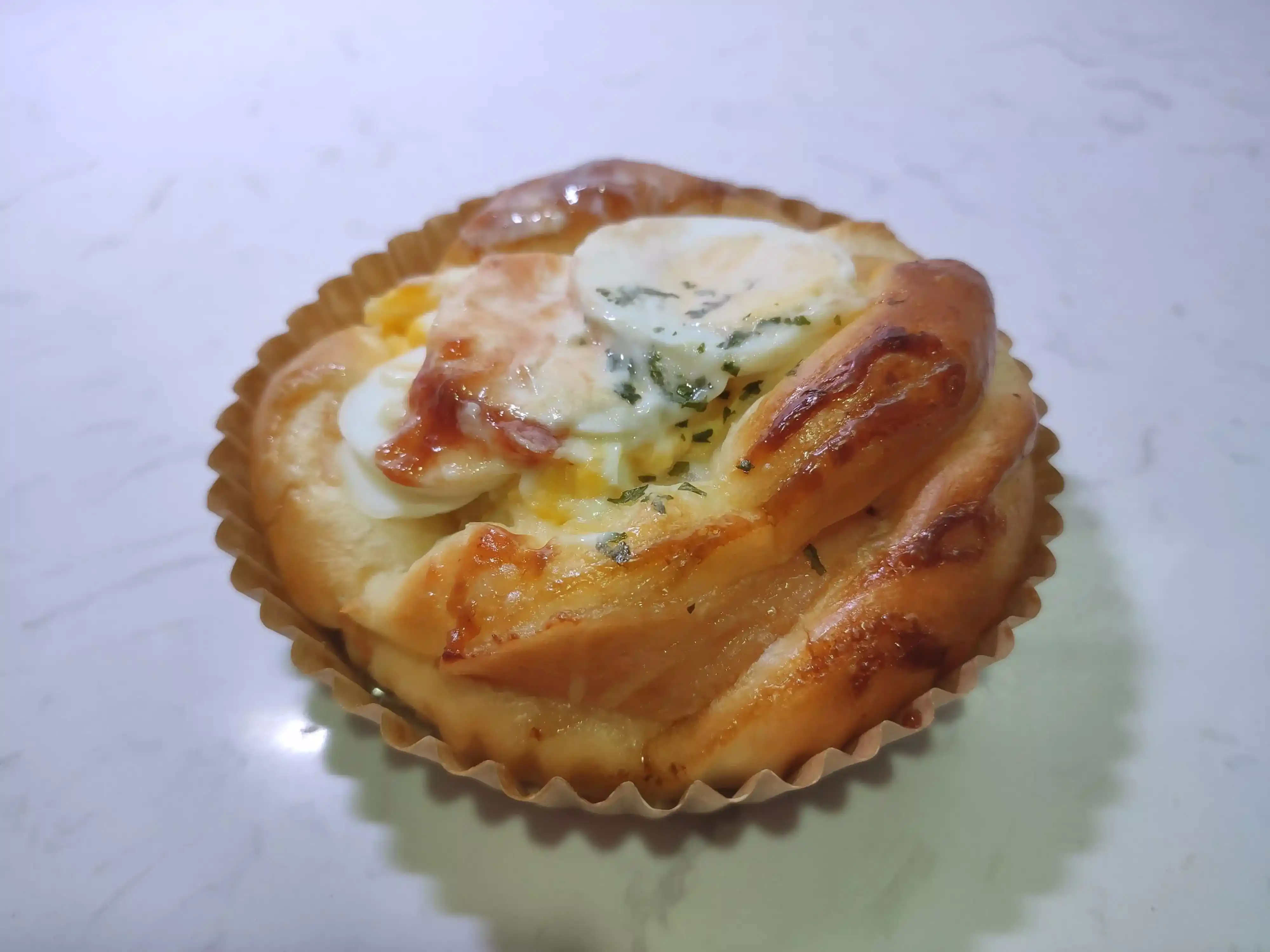 The Ham Tamago Bun is a soft bun topped with ham, egg, mayonnaise and a small dollop of ketchup. Tastes nice.
Coronet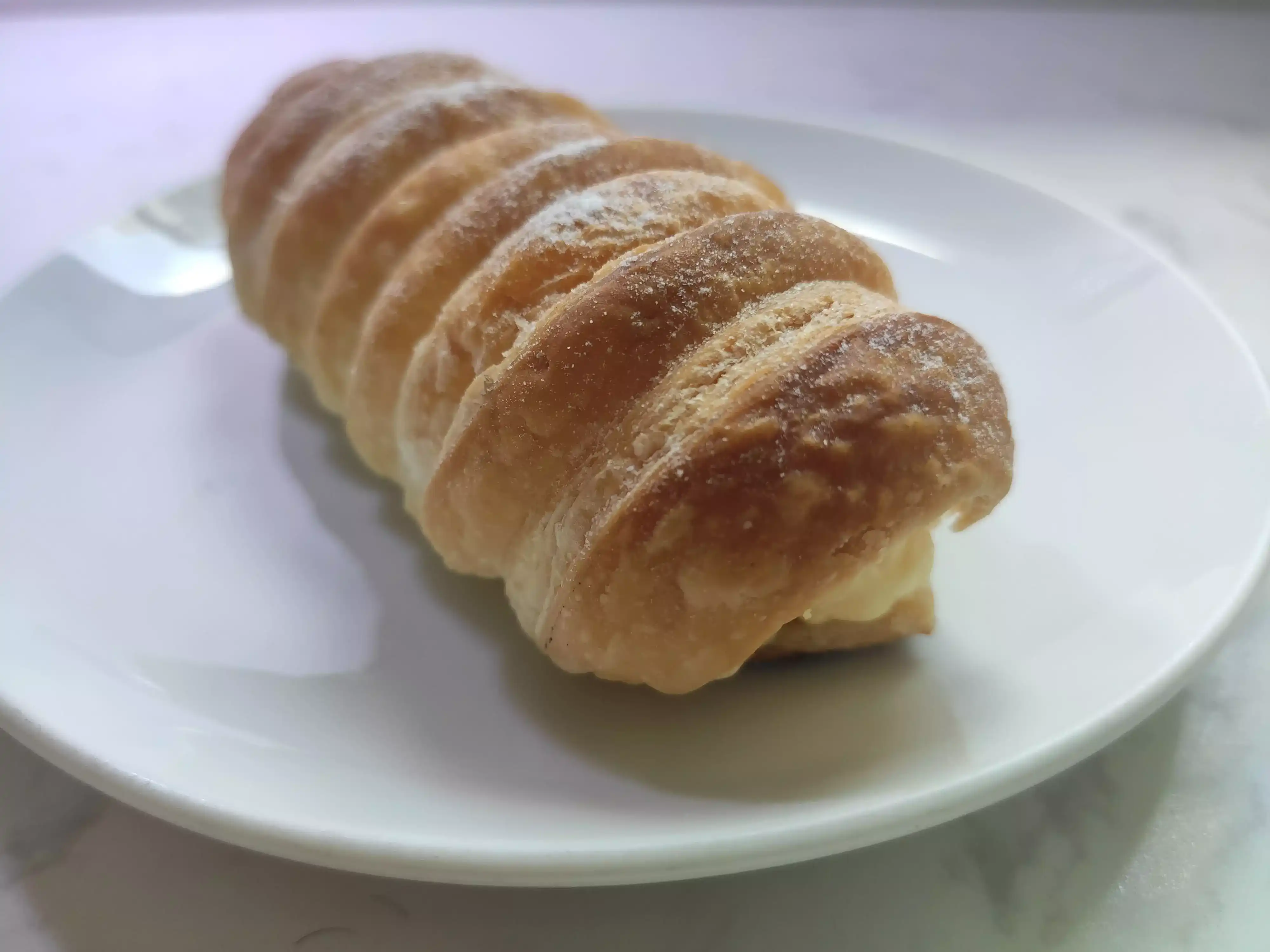 Gokoku Japanese Bakery sells 2 types of coronets. The regular ones with custard whipped cream filling and chocolatey ones with couverture chocolate custard cream filling.
Both has a light and airy pastry puff that is dusted with sugar powder. The chocolate flavoured coronet has cocoa added to its puff giving it a dark hue. The regular jumbo coronet has a nice sweet taste and isn't overly sweet, and the chocolate coronet has a rich chocolatey taste with light bitterness.
Both are tasty, though I like the regular coronet more. Thumbs up for this.
Cheesecake Croissant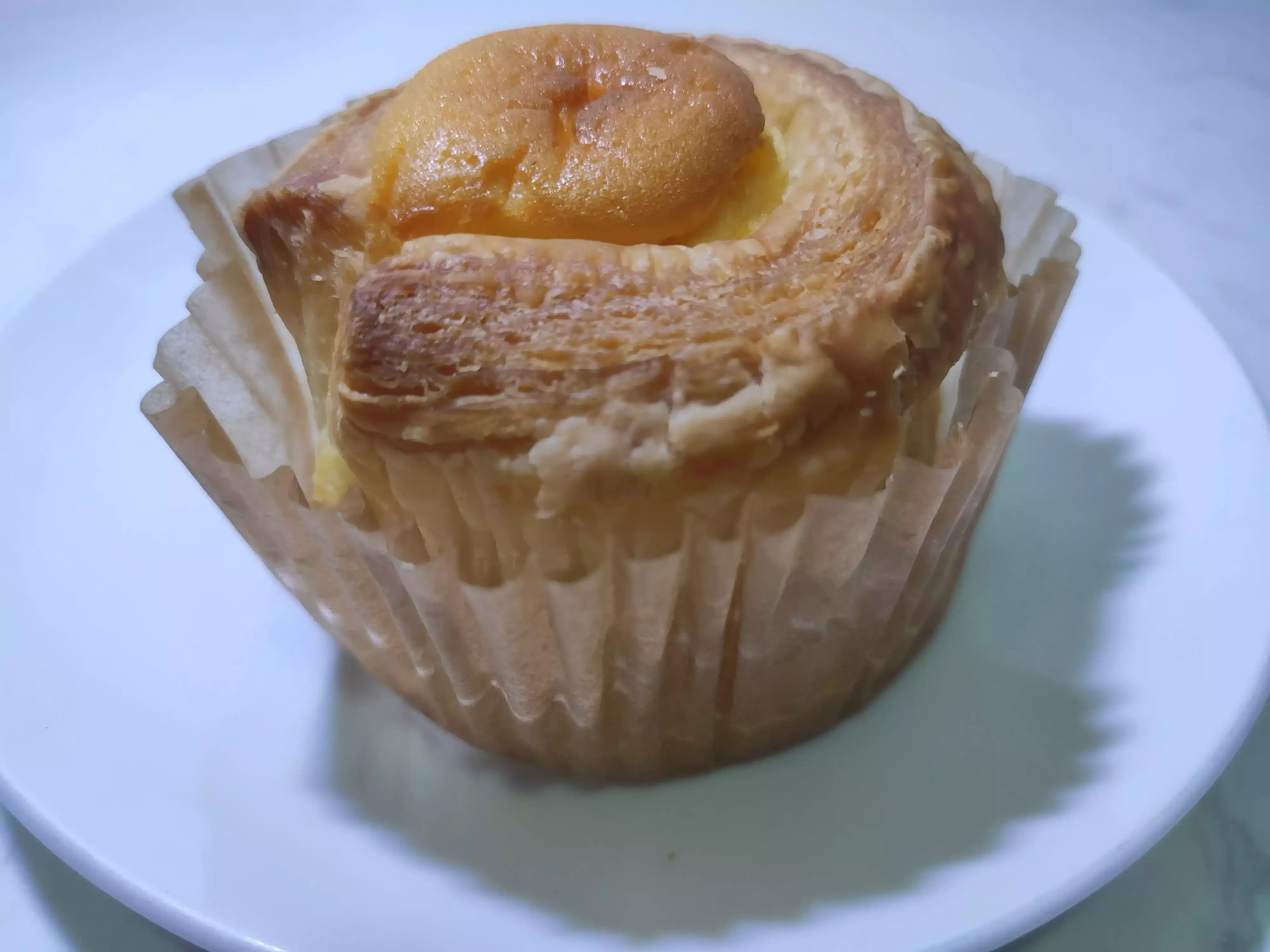 This cheesecake croissant has a soft cheesecake with sour cream core sitting in a croissant cup. The croissant crust has a chewy texture but is unfortunately soft and no longer crispy. The cheesecake filling is soft and light cheesy flavours with a tint of sweetness. This one is just decent.
Bacon Danish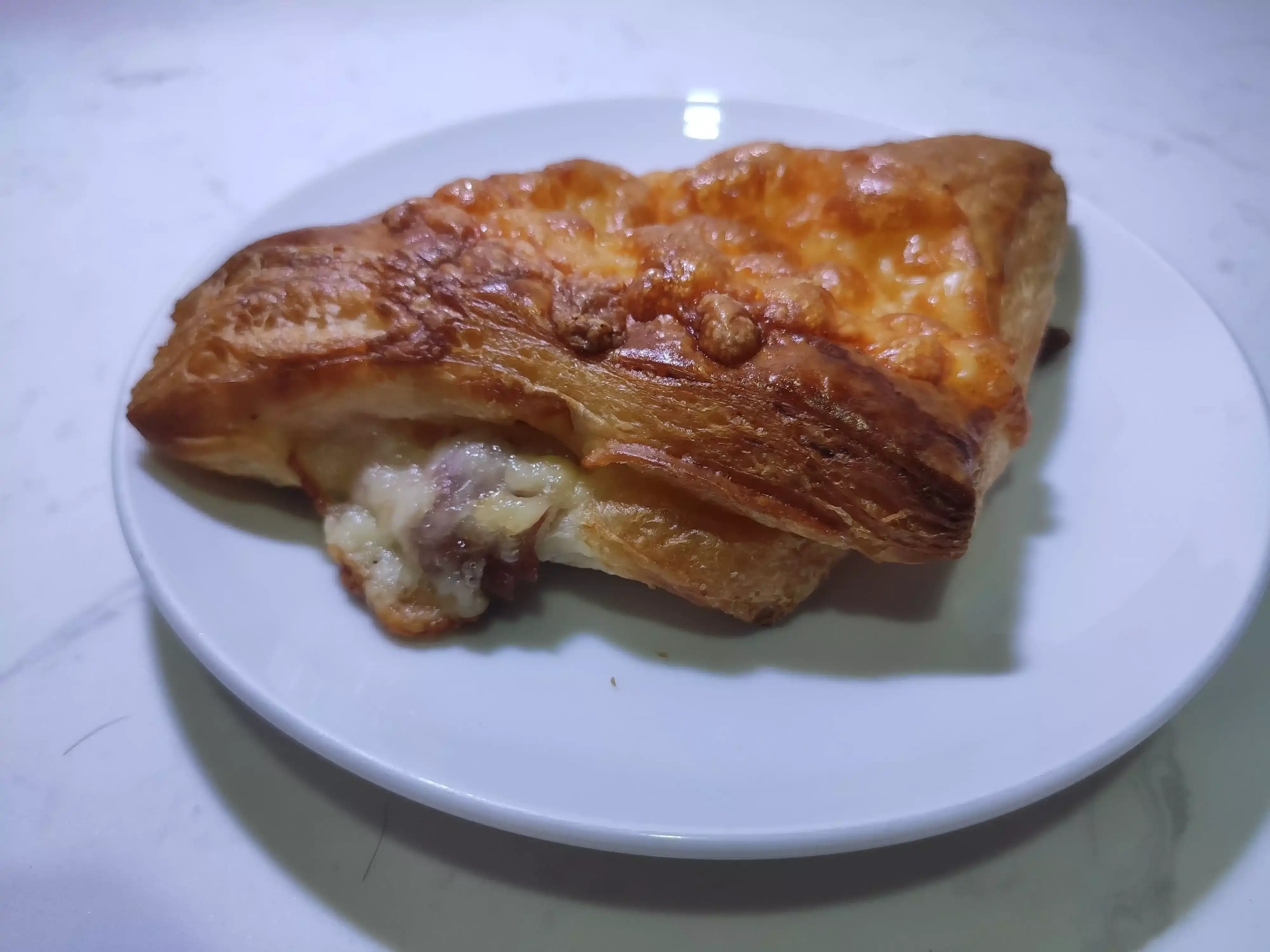 This bacon danish has pork belly bacon and cheese wrapped in a danish dough, topped with cheese and baked to a nice crisp. Its dough is soft and nice crispy flaky and its cheese topping is melted to a nice crisp. Savoury bacon bits and soft melted cheese inside. This bacon danish is good! I like it.
Chocoladen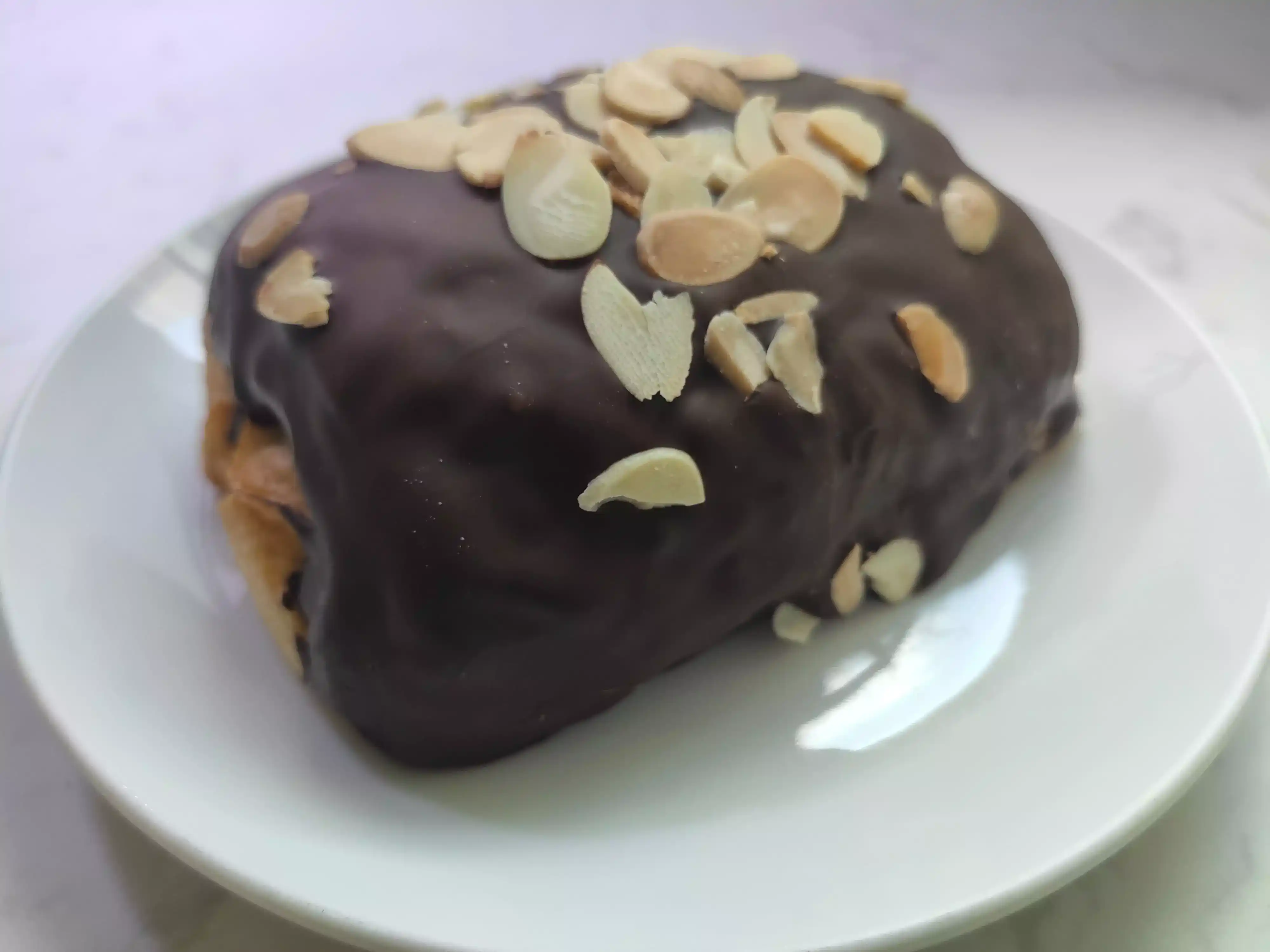 This danish is literally filled with lots of chocolate and topped with crispy almond slices. It has a soft chocolate filling with a crispy chocolate coating. The danish is soft and chewy with slightly crispy and flaky sides. This is definitely a lovely chocolatey treat.
Kouign-amann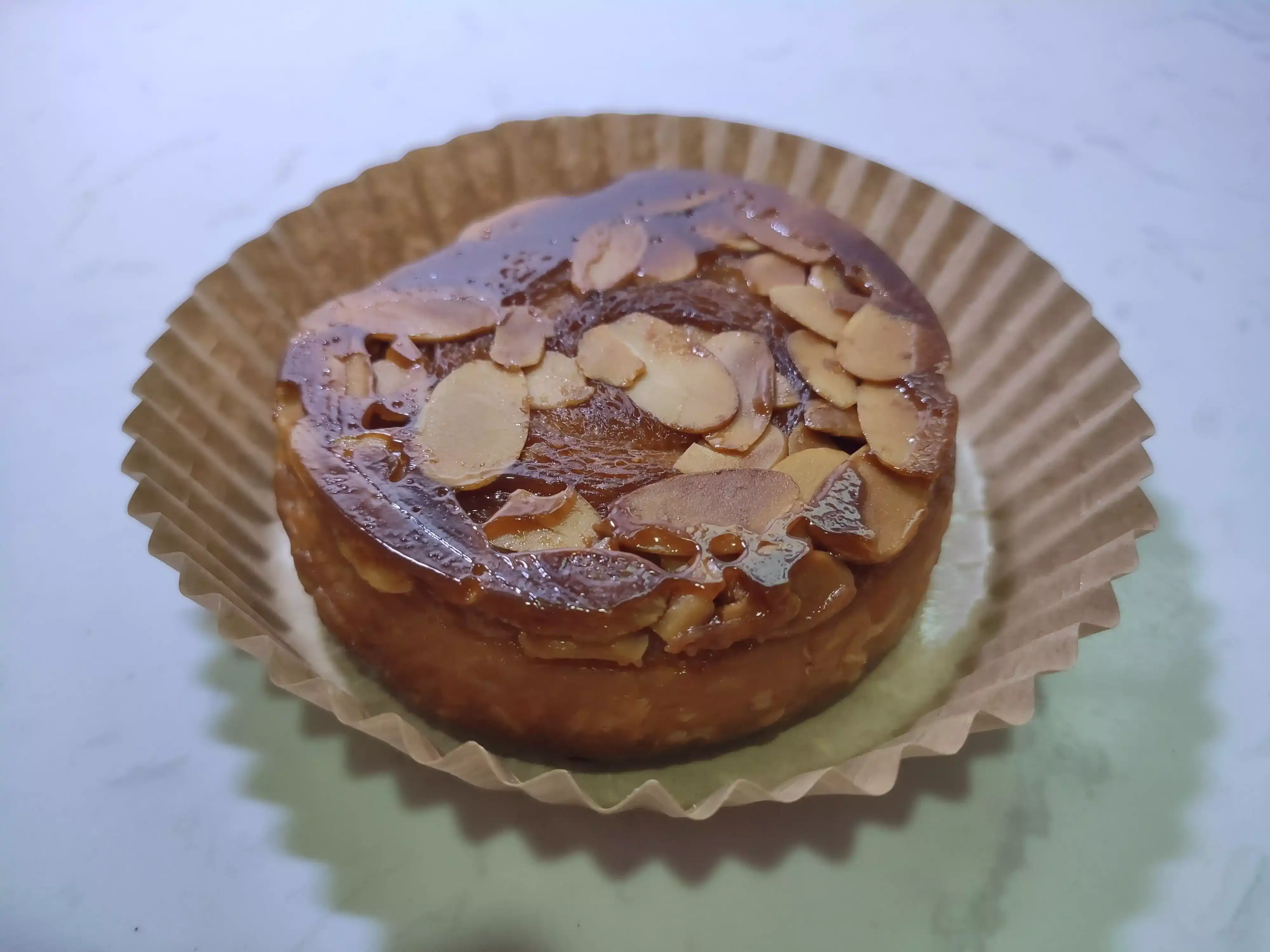 This round crispy pastry has rich buttery flavours with crispy almond slices. Its crispy pastry puff is slightly caramelised and sticky with a nice sweet taste. Nice!
Apple & Caramel Kouign-amann
This round crispy puff pastry contains fuji apple slices and caramel. The puff is crispy outside with a nice sweet and caramelised chewy stickiness, topped with crispy almond slices. The insides are soft and fluffy with crunchy sweet fuji apple filling. This is so good…. Highly recommended.
It costs $16.60 SGD in direct product costs to create this post, done over 4 anonymous visits. All expenses involved in this post are fully paid for by the.fat.guide.
Over here at the.fat.guide, we believe that content should be free. However it takes real money to create content. The expenses incurred in creating this content should ideally be paid for by third party services like advertising and affiliate links, etc and not be borne by you, me or the featured merchant. Please help us to recover our costs involved in the creation of this content by using our affiliate links and advertisers.

If you wish to show direct support, you can buy us a meal or two.
Disclaimer. As unique individuals, we have our own personal preferences and likings. Your experiences and perspectives may vary from mine.
| | | | | | | |
#B1-136
Great World City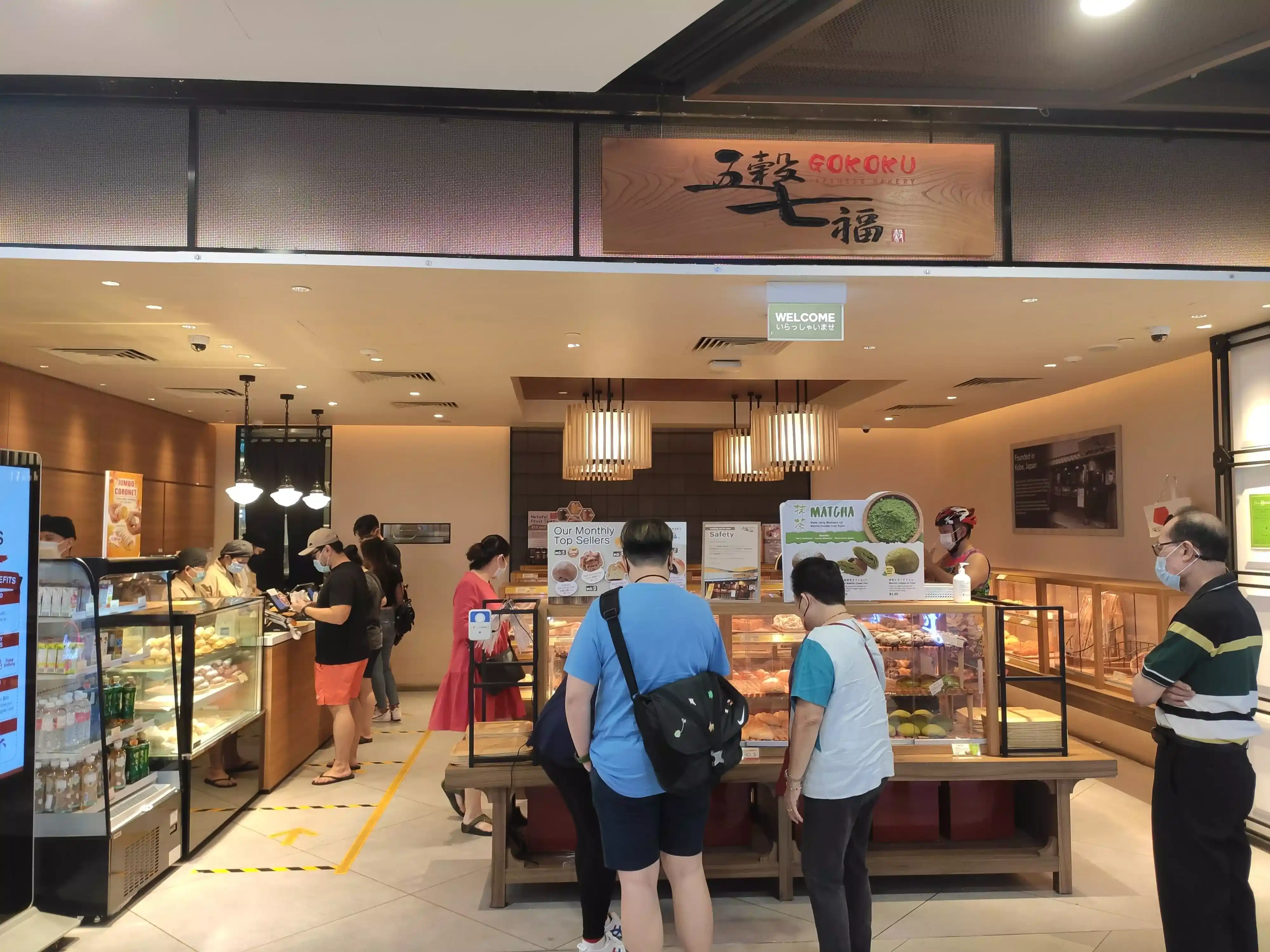 Singapore 237994
#B1-06
Guoco Tower

Singapore 078884
#B1-79
Jurong Point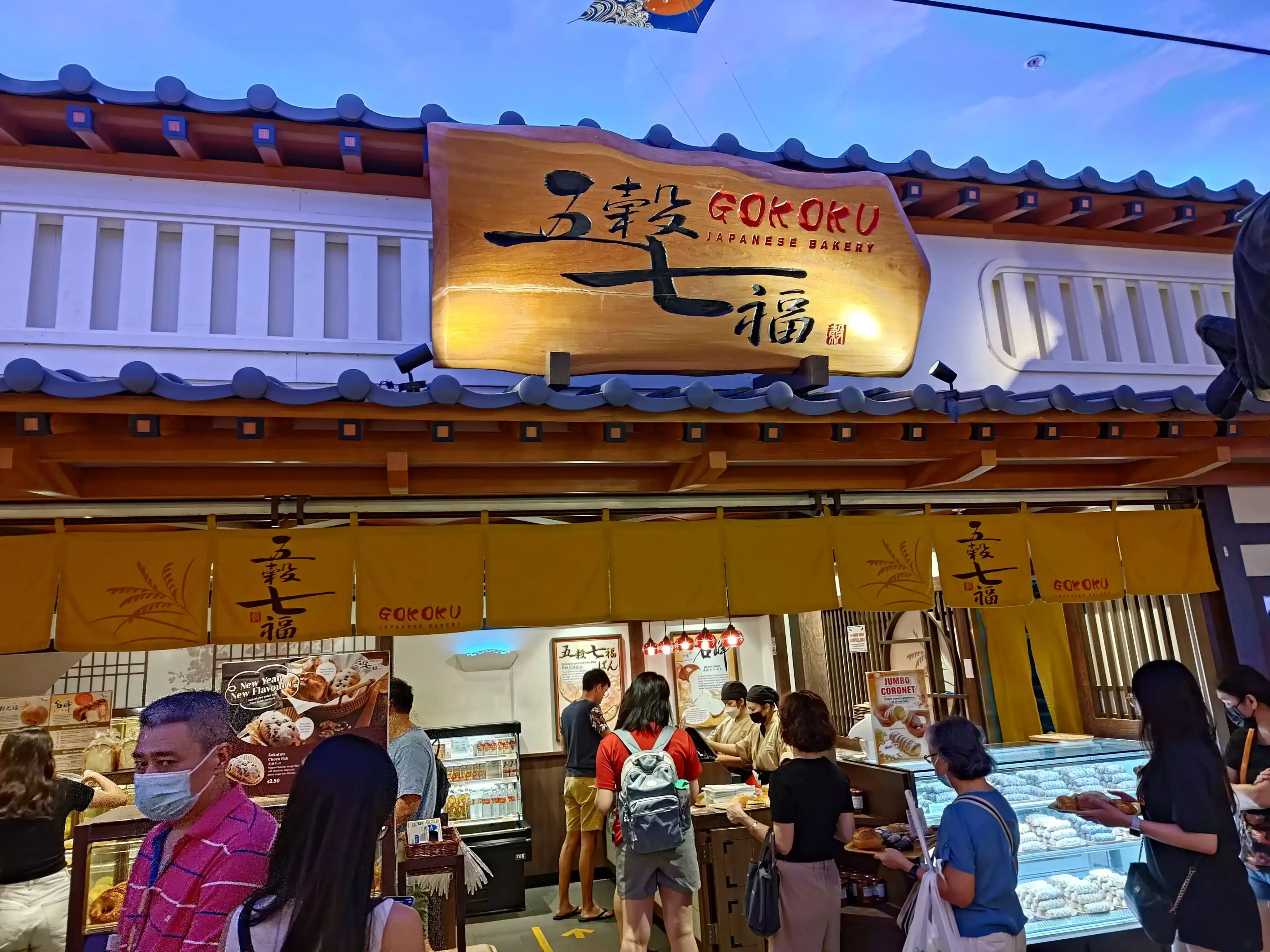 Singapore 648886
#01-51
Millenia Walk

Singapore 039596
#B1-K1
NEX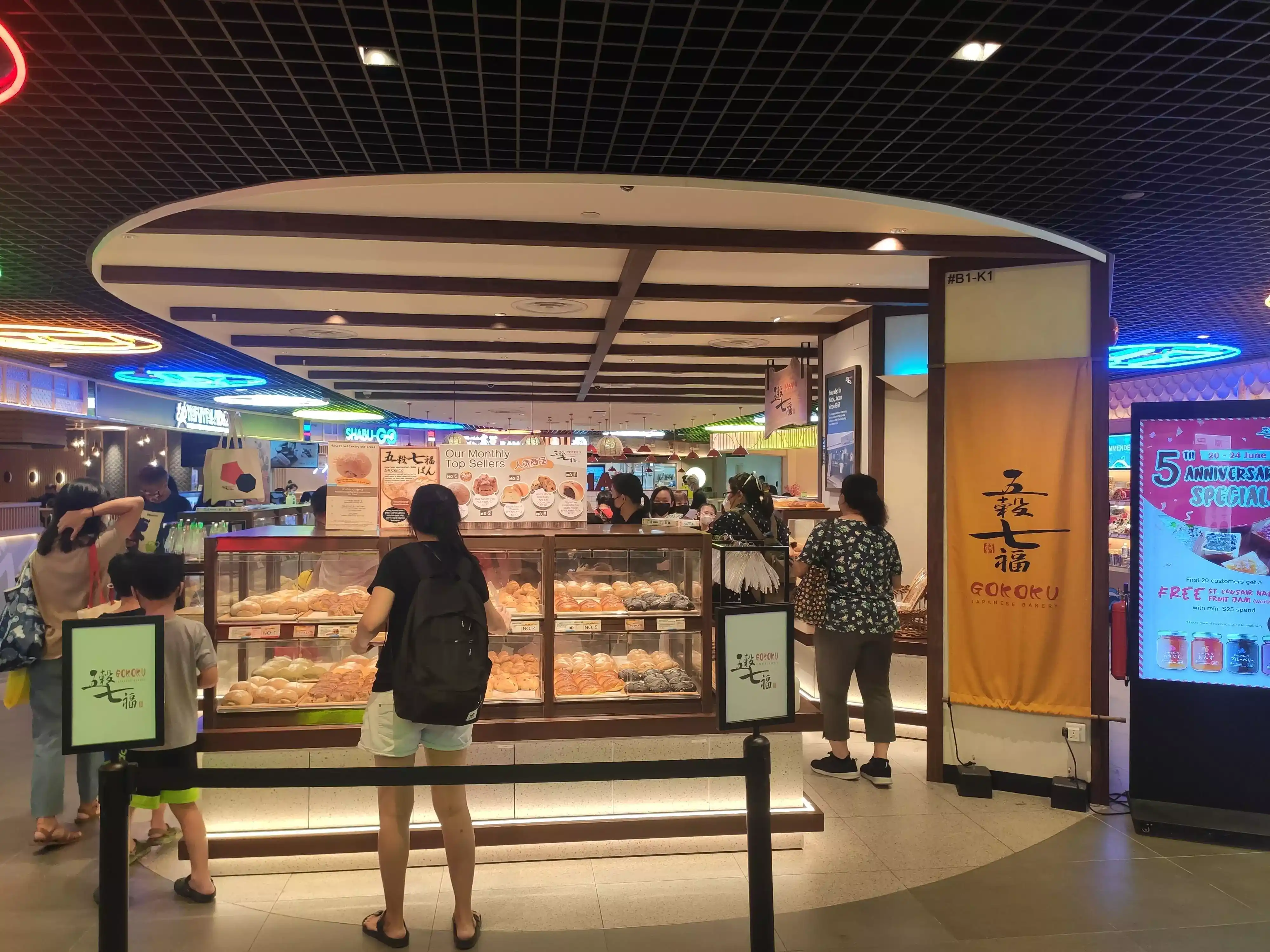 Singapore 556083
#B1-K7
West Coast Market Sq
Singapore 529510