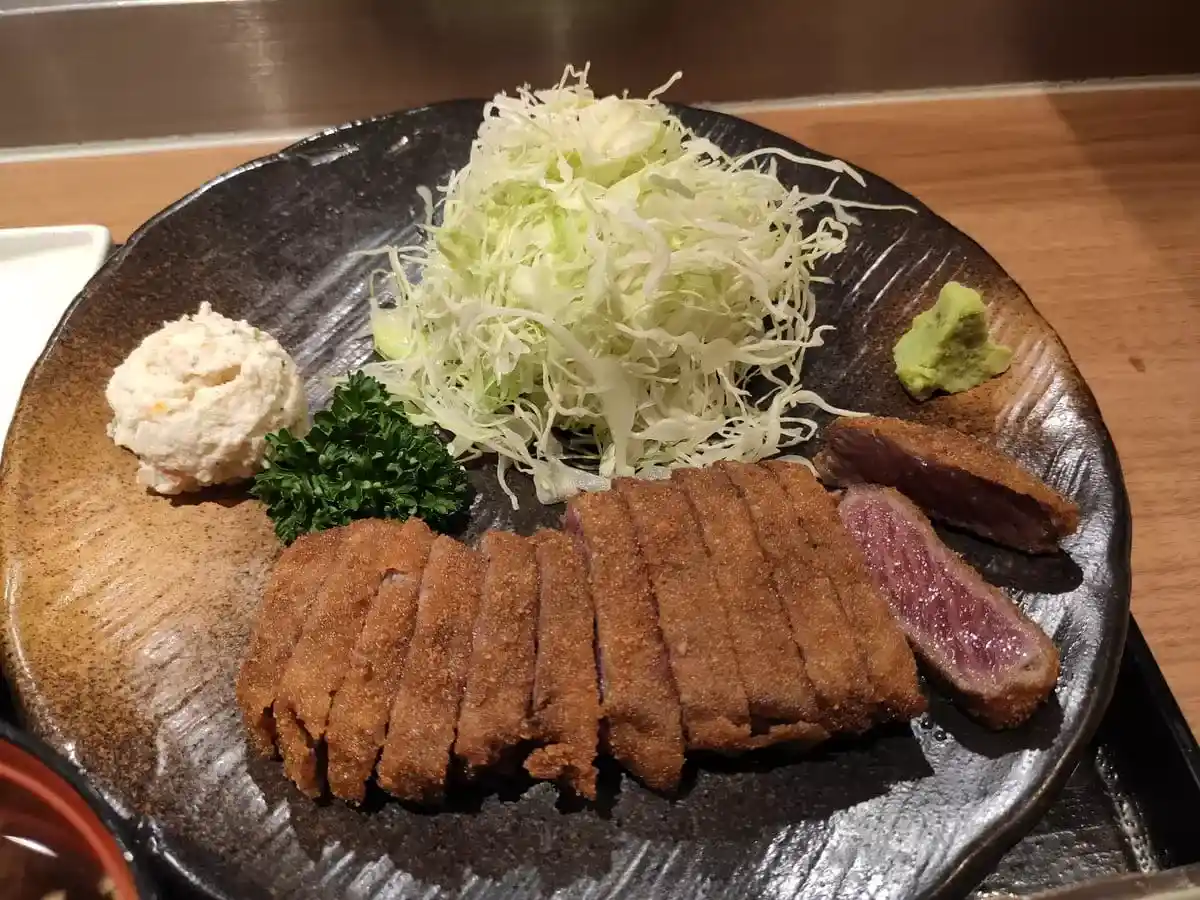 Gyukatsu Motomura
is a very popular chainstore serving gyukatsu. Its beef katsu has medium rare meat and crispy outsides. Amazingly good! Daisuki desu!
| | | | | | | |
Gyukatsu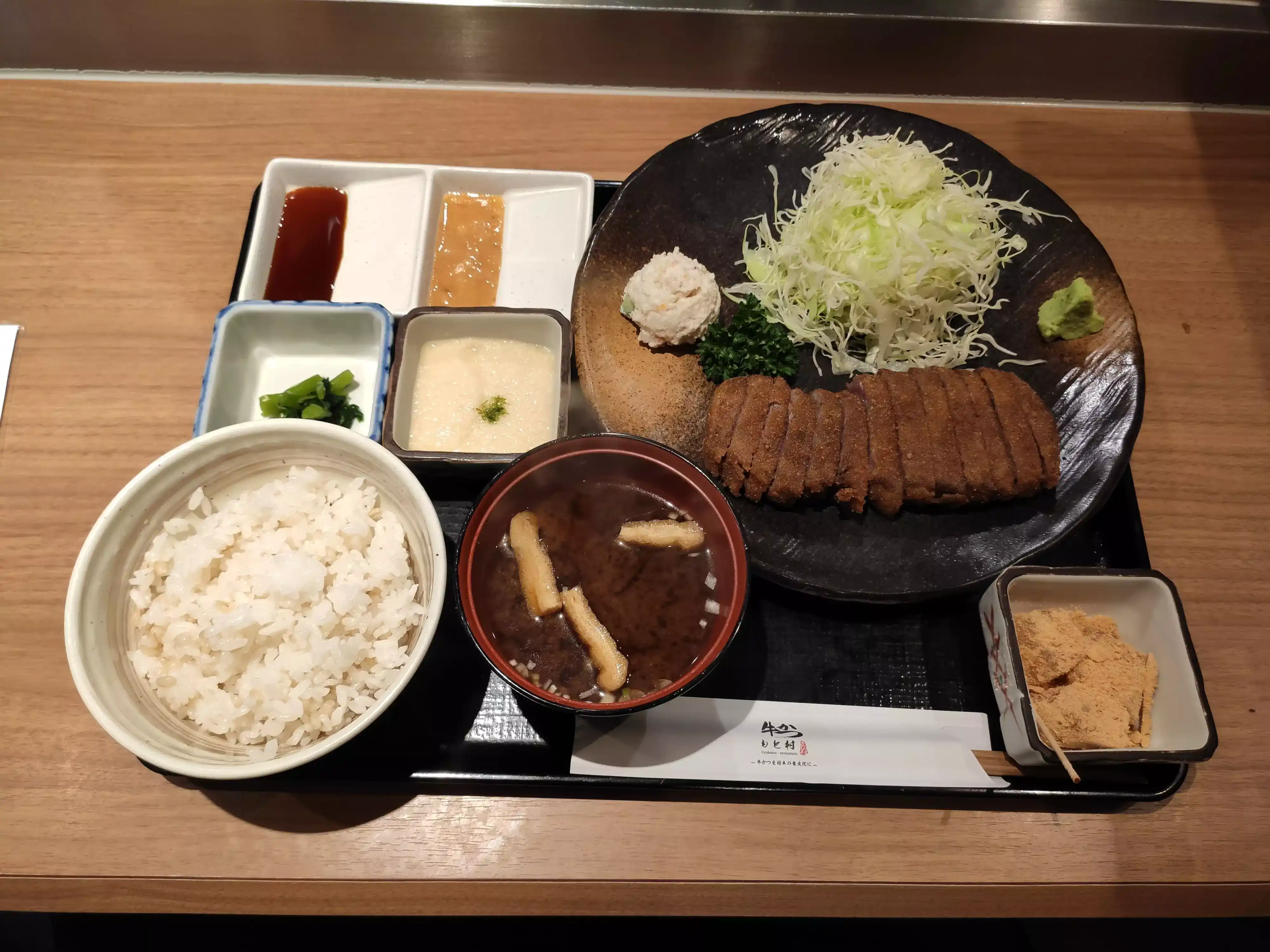 Gyukatsu Motomura specialises in gyukatsu. Gyukatsu sets are available with choice of 3 sides: grated yam, spicy cod roe and warabi mochi. Above is with grated yam and warabi mochi chosen. Each set comes with a piece of gyukatsu, a serving of japanese lettuce, potato salad, some vegetables, a bowl of miso soup and a serving of barley rice. An extra serving of barley rice can be requested and is provided free of charge.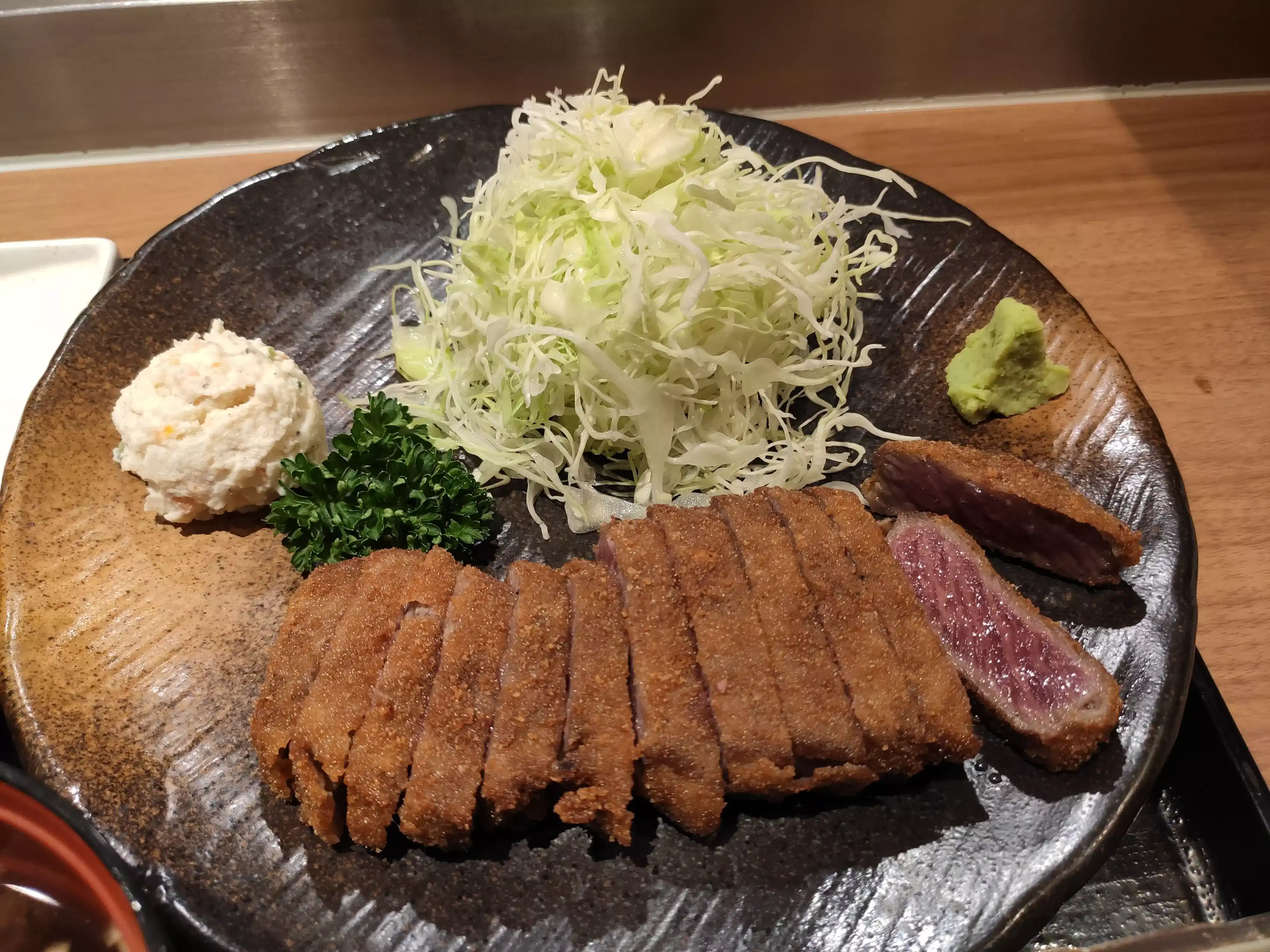 The gyukatsu is served on a dish with japanese cabbage, a scoop of potato salad and a dollop of wasabi. The lettuce is crunchy and juicy, and the potato salad is nicely flavoured with crunchy bits of onions. Both are very likeable.

At first glance, the gyukatsu looks just like any regular cutlet. However when you flip it, you can see that the meat is mostly raw. To be exact, it is medium rare meat with a nice crispy breaded coating. To be honest, I was expecting a regular katsu with cooked meat. I am absolutely amazed by it.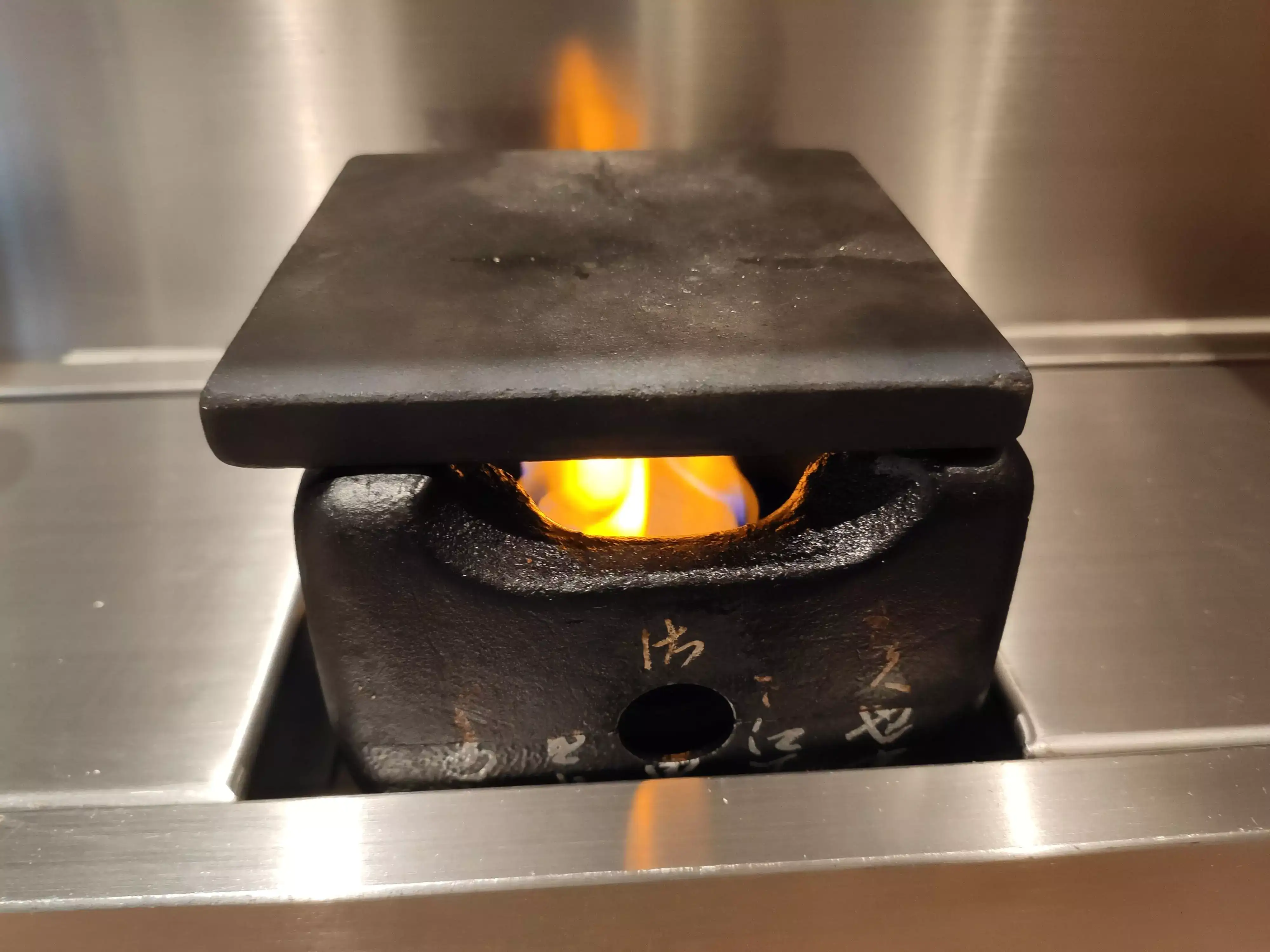 A hot stone grill is set up in front of you. To eat the gyukatsu, you put the sliced meat part on the hot stone and grill it. Grill both sides of the meat until it is cooked to the degree of your liking. On its own, the gyukatsu has a crispy lightly breaded crust. Its beef meat is soft, tender and juicy. Very nicely flavoured too.
A couple of dipping sauces are provided. A soya sauce and a horseradish onion sauce. The gyukatsu with soya sauce is nice, and you can add some wasabi as well. Dipping the gyukatsu with horseradish onion sauce is very nice too. Personally I like it with the horseradish onion sauce. It makes the already tasty gyukatsu even more flavourful.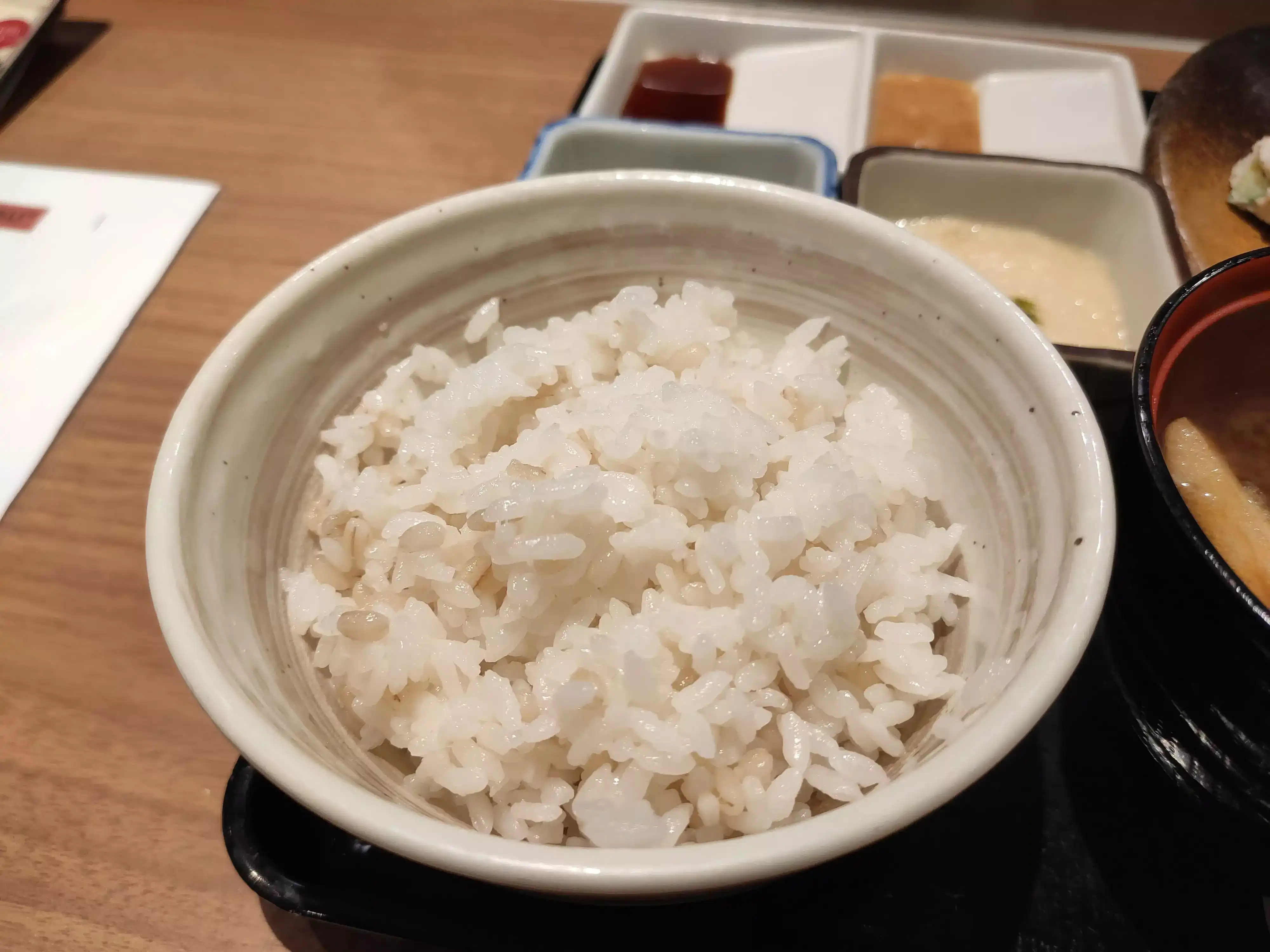 A bowl of japanese rice with added barley is provided. The japanese rice is firm, yet soft and sticky, and has nice flavours of barley. It is very nice! A refill is provided for free. And yes, I did go for my second helping.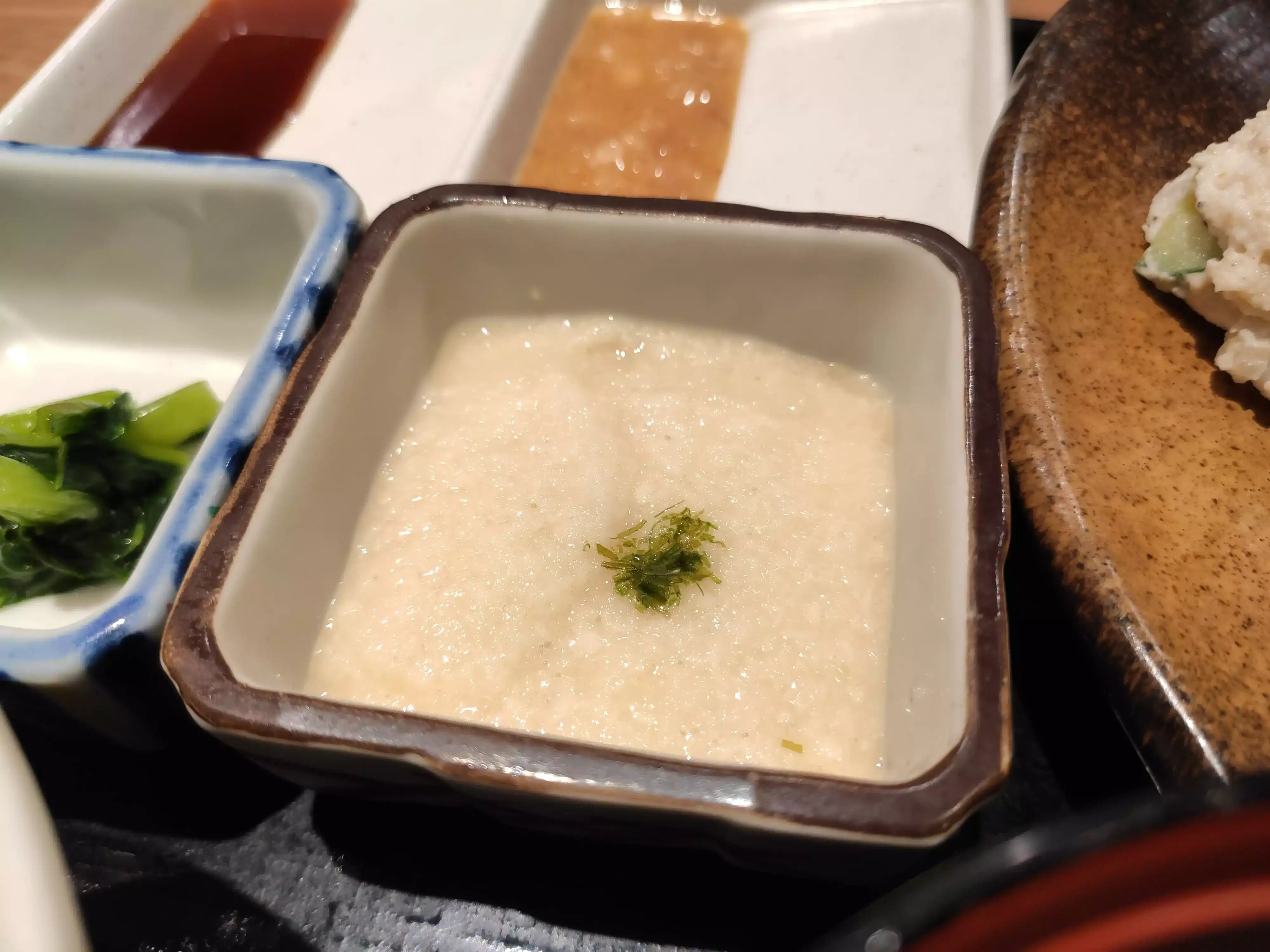 One of the sides I've selected is grated yam. The grated yam itself is slightly sticky with nice yam flavours. You are supposed to pour this on to your rice, mix it up and eat it. The end result is a bowl of slimey rice with a tint of yam flavours. Personally I like the barley rice on its own. It would have been really good if they had provided an option to have a raw egg added instead.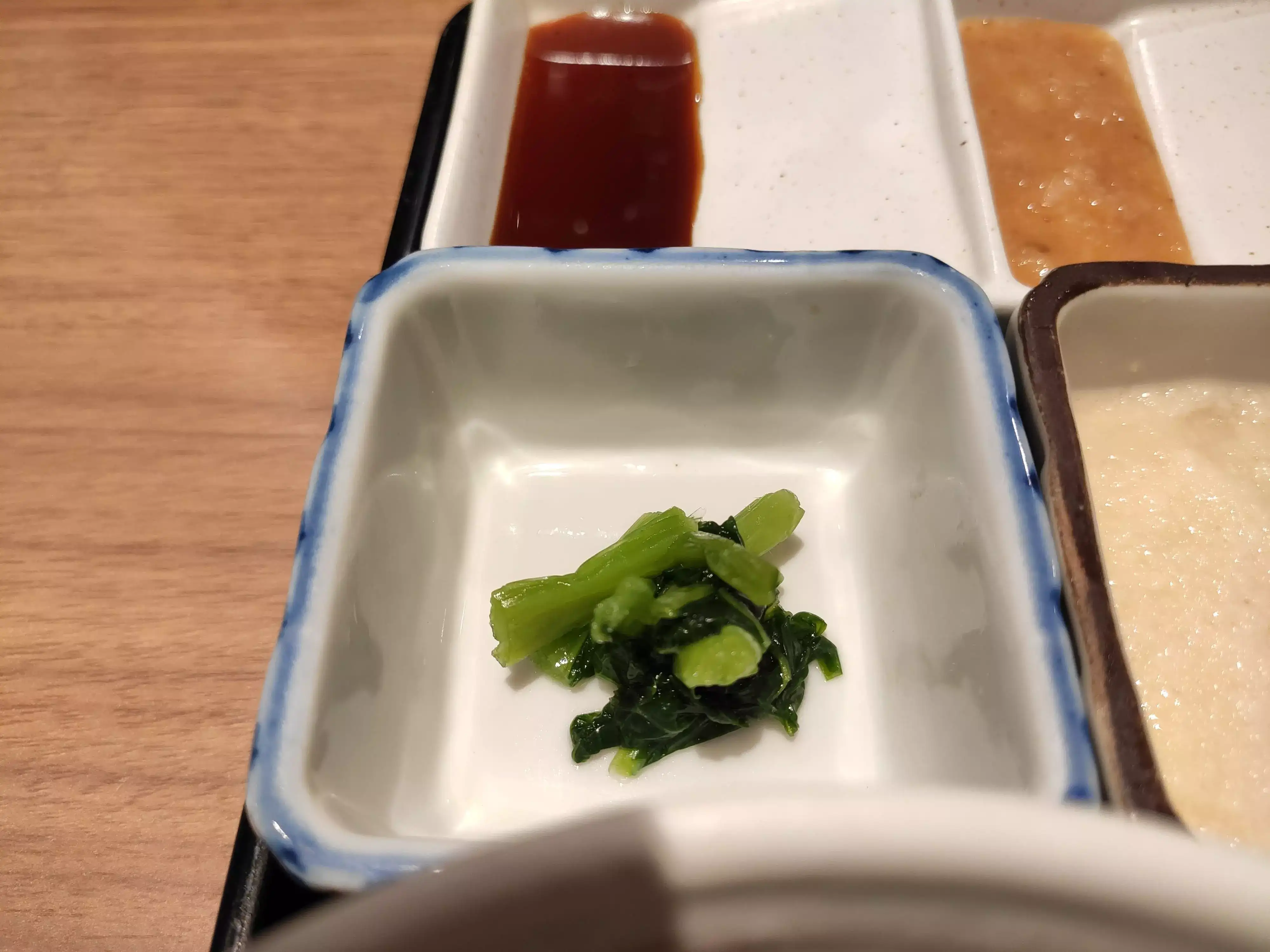 On the sides is a small serving of vegetables and a bowl of miso soup. The vegetables are small bite sized. It is crunchy and juicy with nice savoury flavours. The miso soup is very flavourful with nice taste of miso and comes with slices of japanese beancurd skin. Nice!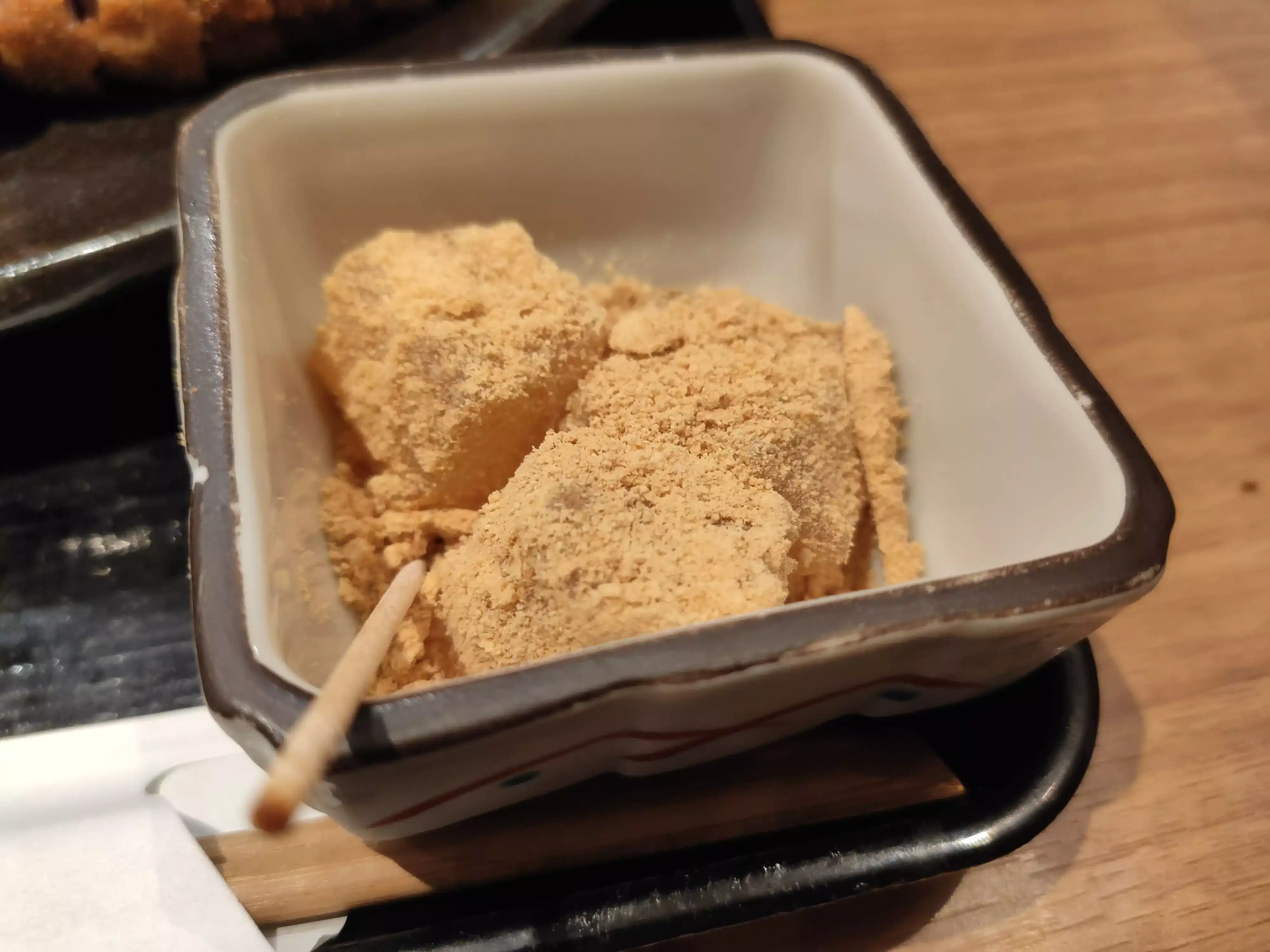 To round off the meal is a serving of warabi mochi. It is soft and slightly sticky with a mild nutty and lightly sweet taste. Nice!

This meal of gyukatsu is truly enjoyable and amazingly good! Daisuki desu!
It costs ¥ 1,500 JPY in direct product costs to create this post, done over 1 anonymous visit. All expenses involved in this post are fully paid for by the.fat.guide.
Over here at the.fat.guide, we believe that content should be free. However it takes real money to create content. The expenses incurred in creating this content should ideally be paid for by third party services like advertising and affiliate links, etc and not be borne by you, me or the featured merchant. Please help us to recover our costs involved in the creation of this content by using our affiliate links and advertisers.

If you wish to show direct support, you can buy us a meal or two.
Disclaimer. As unique individuals, we have our own personal preferences and likings. Your experiences and perspectives may vary from mine.
| | | | | | | |