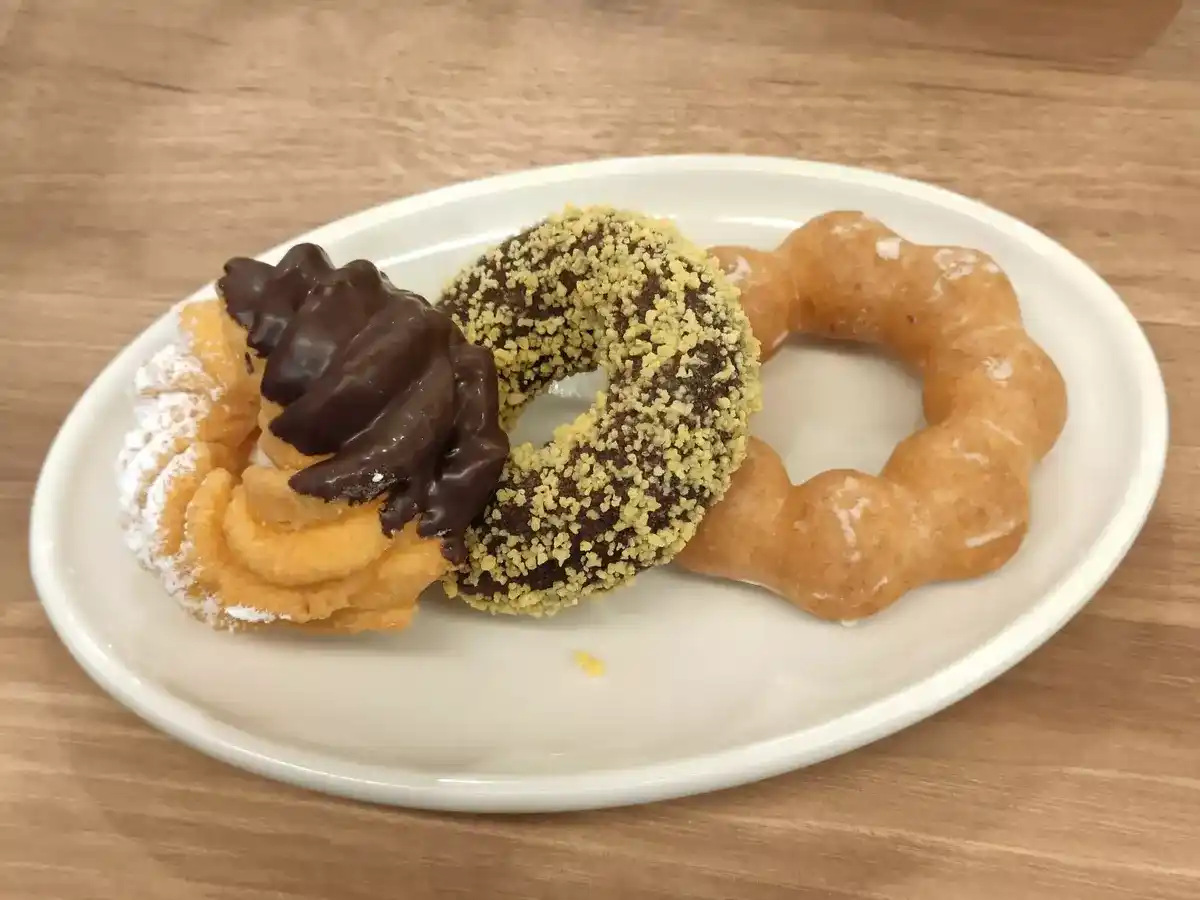 Pon De Ring
The pon de ring donut has a firm and chewy dough with light and crispy outsides. It is coated with sugar icing and isn't too sweet. Nice.
Golden Chocolate
This donut has a firm and spongy chocolate dough coated with crispy sugary bits. It has a faint note of chocolate and slightly sweet flavours. Decent.
Angel French
The angel french donut has a choux pastry crust filled with fresh cream inside. One side is coated with chocolate and another side is coated with sugar powder. Tastes good!
Cheese Dog
The cheese dog uses a sausage with nice savoury and meaty flavours. The sausage is very juicy sausage and has a crispy skin. It is sandwiched in between a firm hot dog bun, with tomato sauce and grated cheese added as toppings. This cheese dog is very likeable.
Corn Soup
This corn soup is creamy and contains sweet corn bits. It is flavourful with a slight note of sweet. Nice.
It costs ¥ 1,196 JPY in direct product costs to create this post, done over 2 anonymous visits. All expenses involved in this post are fully paid for by the.fat.guide.
Over here at the.fat.guide, we believe that content should be free. However it takes real money to create content. The expenses incurred in creating this content should ideally be paid for by third party services like advertising and affiliate links, etc and not be borne by you, me or the featured merchant. Please help us to recover our costs involved in the creation of this content by using our affiliate links and advertisers.

If you wish to show direct support, you can buy us a meal or two.
Disclaimer. As unique individuals, we have our own personal preferences and likings. Your experiences and perspectives may vary from mine.
| | | | | | | |